FEBRUARY 23rd, Living the Dream Honoring the Legacy of Dr. Martin Luther King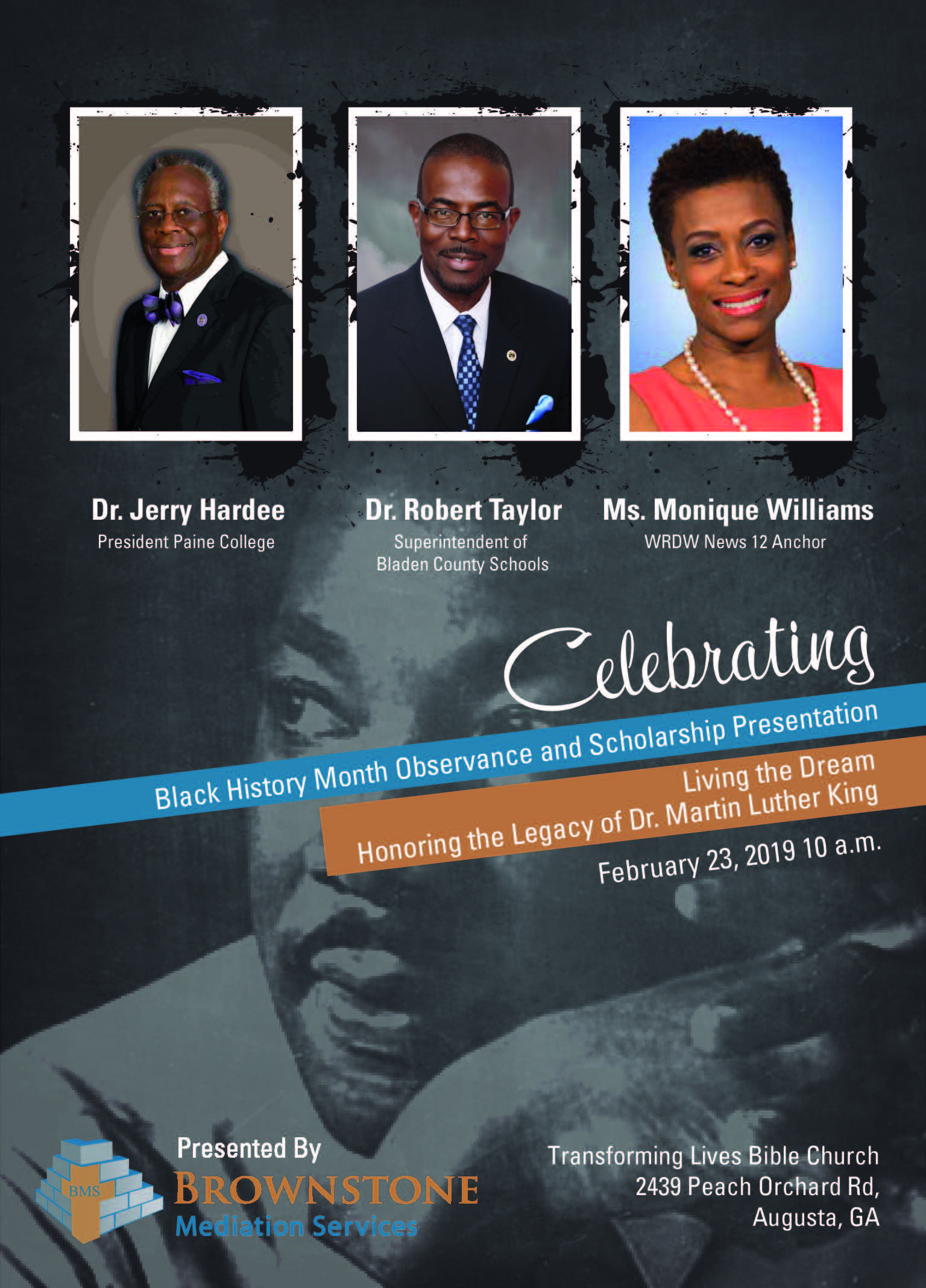 Community is invited to a FREE event celebrating the life, legacy, and message of "Service to Others" exemplified by Dr. King; with prolific speakers, presentation of music and scholarship to a deserving student, and community spotlight highlighting work of local non-profit The Lydia Project: where women and girls coping with cancer are not alone!
Life's most persistent and urgent question is, 'What are you doing for others?'" -- Martin Luther King, Jr.
Come celebrate together as a Community!
Please contact: TeKay Brown-Taylor (706) 955-2031; tekayb@brownstonemediation.com