SEPTEMBER 28, Art of Chocolate - Child Enrichment, Inc.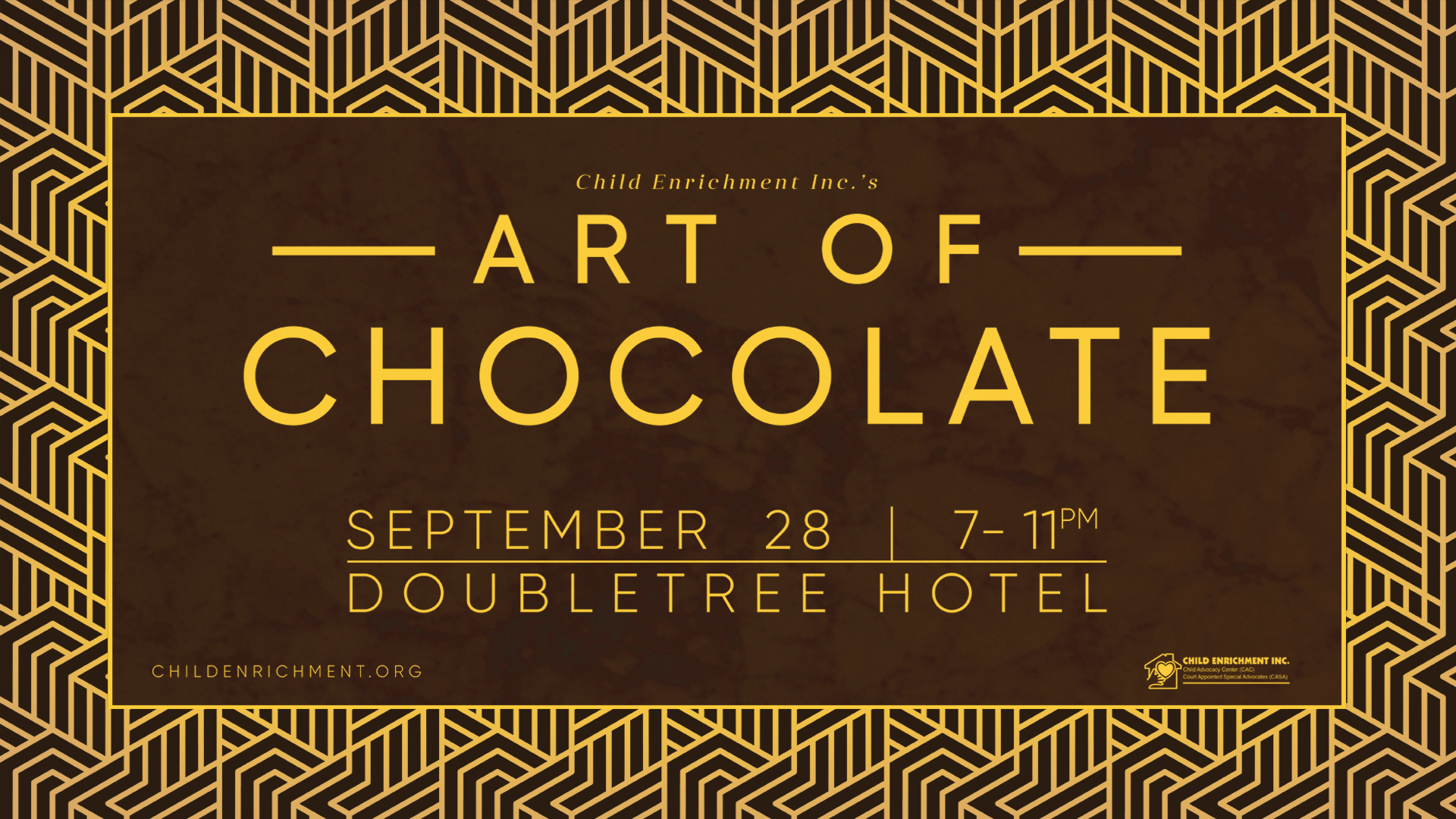 Please join Child Enrichment Inc. on Saturday, September 28th at the DoubleTree Hotel, for our 24th and final Art of Chocolate fundraiser.
Art of Chocolate is a black-tie optional event, featuring delectable desserts, live music by the South Atlantic Band, and a silent gift basket auction with proceeds benefiting abused and neglected children in our region.
Tickets include a wide variety of heavy hors d'oeuvres, an open bar, and a buffet of extravagant chocolates and other decadent desserts created by some of the area's finest chefs.
Vote on your favorite desserts in four categories: Best Dessert, Best Table Design, Most Creative Dessert, and Best Non-Chocolate Dessert.
Tickets are $80 per person and can be purchased at www.ChildEnrichment.org, charge by phone at 706-737-4631, or at the event.
For more information, contact Bethlehem Dempsey, 706.737.4631, bdempsey@childenrichment.org