Back to Events
Event Details
Staying Current: HR & Employment policy updates for 2019
People and workforce are an integral part of business operations – meaning it makes sense that labor regulations and employment policy considerations are consistently ranked among the top 10 concerns confronting managers and owners. Updates include government level regulations that need deciphering before implementation, while others may be an overdue review of existing employee handbooks that don't account for new technology and changing social norms in the workplace.
Guest speaker Dora Hogg, Fulcher Hagler LLP, will discuss legal and employment considerations for your business or organization, including best practices for compliance and policy, and review of changes that may impact these considerations.
Guest Speaker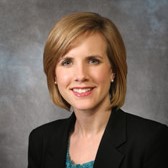 Dora Holley Hogg received her juris doctor from the University of South Carolina School of Law in 2003. She currently focuses her practice in the areas of employment law and railroad litigation. Her experience in employment matters includes responding to charges filed with the Equal Employment Opportunity Commission; drafting policy manuals; drafting confidentiality agreements and restrictive covenants; counseling employers on discipline and terminations; drafting severance and release agreements; providing advice regarding compliance with federal and state law provisions including Title VII, American With Disabilities Act, Family and Medical Leave Act, and the Fair Labor Standards Act.
January 17, 11:30am
LOCATION ALERT!
Sizemore, Inc.
2003 Gordon Highway, Augusta 30909
Registration deadline: Monday, January 14
Due to limited space, please limit to (1) representative per company.
For More Information:
Sabrina Balthrop (deleted)
Director of Events
Augusta Metro Chamber of Commerce
(706)821-1318
Sponsored by