The Cyber Factor: How private sector investment is shaping Augusta
The region has long been home to Fort Gordon, Signal Corps and more recently US Cyber Command. Tech- and cyber-related private sector companies have been in residence for a time, as well. But with the new Georgia Cyber Innovation and Training Center, the increasing momentum of the cyber race and Augusta's climbing rank as a top 10 cybersecurity hub in the country, more and more cyber-focused business and top cybersecurity workers are eyeing a move to the region.
Guest speaker Jennifer Napper, Perspecta, will discuss the changes coming to the Augusta Region with the increasing private sector cyber investment.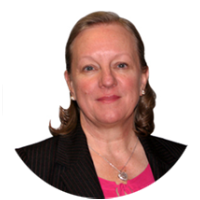 Guest speaker:
Jennifer Napper, Major General, Retired, US Army; Segment Manager at Perspecta
Tuesday, September 17, 11:30 am
The Legends Club
Advanced Reservations Required. Deadline Friday, September 13.
Women in Business brings together & supports professional women to encourage and empower the business community.
**Cancellation Policy: We require 72-hours advance notice to cancel reservations and avoid charges. Unmet reservations will be invoiced. You may send a guest in your place as a substitute; please notify us by emailing Sabrina.Balthrop@augustametrochamber.com no later than 1 day prior to the event.