Back to Events
Event Details

Savanah River Nuclear Solutions (SRNS) will provide an update on their current and future missions and highlight the women who make it all possible. Join the Augusta Metro Chamber on May 18 as we hear about the female leaders of SRNS who impact matters of national significance and are ushering in new assignments right here in the CSRA. In addition to learning about all the activities happening at SRNS, Stuart MacVean, President and CEO of SRNS will provide an update on additional job opportunities and the audience will gain an understanding of the economic impact for our two-state region.
---
GUEST SPEAKER
Stuart MacVean

President and Chief Executive Officer

Savannah River Nuclear Solutions, LLC
Education
Clarkson College of Technology, Potsdam, N.Y.
Bachelor of Science, Civil and Environmental Engineering
Experience
Stuart MacVean is the President and Chief Executive Officer of Savannah River Nuclear Solutions, LLC (SRNS). He is responsible to the Department of Energy (DOE) for safe, effective and efficient management and operations of the Savannah River Site (SRS). SRS is one of DOE's largest production sites, performing activities ranging from environmental cleanup and protection, to nuclear materials storage and disposition, including operation of the only U.S. tritium plant and the Savannah River National Laboratory. His responsibilities include providing vision, leadership, mission growth, technological advancement, and a performance-based culture of safety, security and operational excellence at the Site.
MacVean has more than 35 years of experience working in the DOE complex. Prior to joining SRNS, MacVean served as a vice president of Operations for Fluor Government Group's Environmental and Nuclear business line. Prior to joining Fluor, MacVean was President and Project Manager at Savannah River Remediation LLC and also served as Executive Director for Spent Fuel Management at the Sellafield site in the United Kingdom.
MacVean currently serves on a number of community boards focused on improving health, education and economic development in the region.
For More Information:
Blaire Marvin
Vice President
Augusta Metro Chamber of Commerce
(706)821-1311
LOCATION ALERT! Enterprise Mill Events Center
(1450 Greene St. Augusta, Ga 30901)
OR
ATTEND VIRTUALLY!
(Virtual attendance begins at 11:45 am)
Advanced registration is required for both in-person and virtual attendance. To register for this event, click REGISTER NOW at the top of this page and select the appropriate ticket option. Registration deadline is Friday, May 14.
---
PRESENTING SPONSOR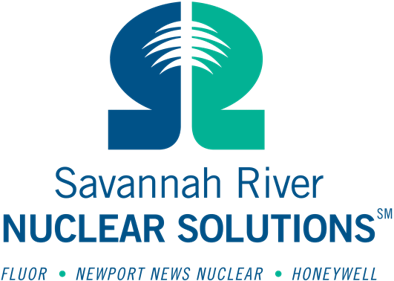 TECHNOLOGY SPONSOR

MEDIA SPONSORS