Back to Events
Event Details
Women In Business Luncheon
Clearing the Mind: Managing the causes and results of stress
With the increasing pace of work and life, the collective effects that at times impact our day – memory problems, lack of mental clarity, poor concentration – have a name, "brain fog."
Samantha
will speak more on the varying causes of this mental fatigue, and share tips and best resources for clearing the fog and managing stress.
with guest speaker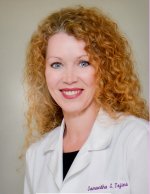 Samantha Tojino, FNP-C, Urology and Pelvic Health Specialist at Doctors Hospital.
Prior to joining Doctors Specialists, Tojino served as the Director of Operations for a urological medical practice and Director of Patien Service at a home health agency. She is a presenter and faculty member for the Nurse Practitioners in Women's Health annual Female Sexual Health Conference.
Tuesday, November 20, 11:30 am
The Legends Club
Presented by:

Advanced Reservations Required. Deadline Friday, November 16.
Women in Business brings together & supports professional women to encourage and empower the business community.
**Cancellation Policy: We require 72-hours advance notice to cancel reservations and avoid charges. Unmet reservations will be invoiced. You may send a guest in your place as a substitute; please notify us by emailing Sabrina.Balthrop@augustametrochamber.com no later than 1 day prior to the event.
For More Information:
Sabrina Balthrop (deleted)
Director of Events
Augusta Metro Chamber of Commerce
(706)821-1318