Back to Events
Event Details
Inside Look: A day in the life of politics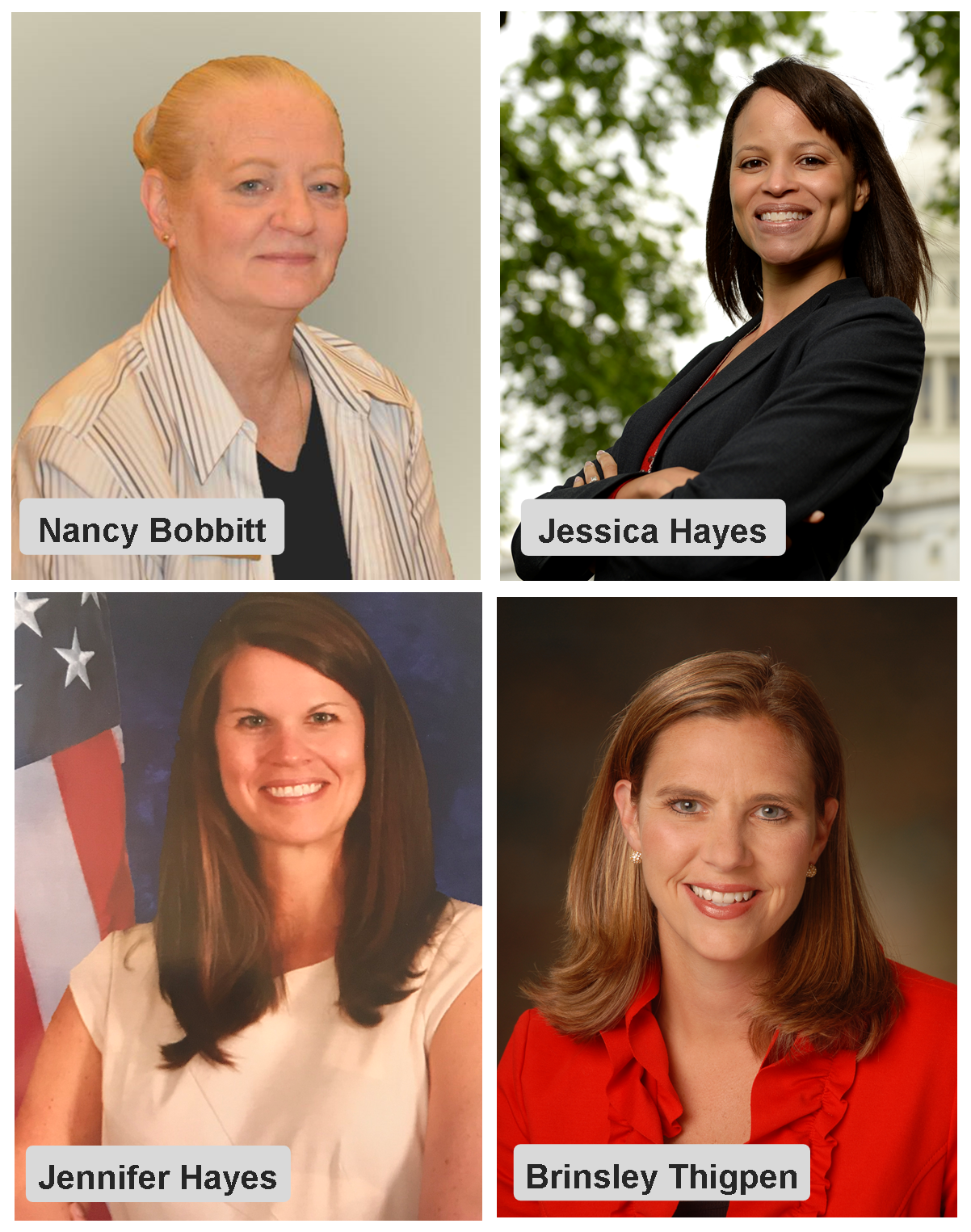 The afternoon's presentation will feature a panel with Nancy Bobbitt, Regional Director, Office of Senator Isakson; Jennifer Hayes, Director of Constituent Services, Office of Senator Perdue; Brinsley Thigpen, District Director, Office of Congressman Allen; and Jessica Hayes, Deputy Chief of Staff, Office of Congressman Hice.
Their discussion will share an in-depth look at their role within the local community and in Washington, DC, and a peek into just what a typical day might look like.
Join us for this unique perspective and insight on community leadership and the rapid pace of political policy discussion.
Tuesday, September 18, 11:30 am
The Legends Club
Presented by:

Advanced Reservations Required. Deadline Friday, September 14.
Women in Business brings together & supports professional women to encourage and empower the business community.
**Cancellation Policy: We require 72-hours advance notice to cancel reservations and avoid charges. Unmet reservations will be invoiced. You may send a guest in your place as a substitute; please notify us by emailing Sabrina.Balthrop@augustametrochamber.com no later than 1 day prior to the event.
For More Information:
Sabrina Balthrop (deleted)
Director of Events
Augusta Metro Chamber of Commerce
(706)821-1318