City of Augusta Launches COVID-19 Small Business Relief Program
In response to the economic hardship experienced by businesses resulting from the COVID-19 pandemic, the City of Augusta is launching the COVID-19 Small Business Relief Loan Program. Funds, approved by the federal Department of Housing & Urban Development, will be issued based on applications selected by a Committee submitted through the Augusta Housing & Development Department. Guidelines of program have been approved. The Augusta-Richmond County Commission will meet on June 2nd to determine launch date and execute a timeline for availability to the community so businesses can apply.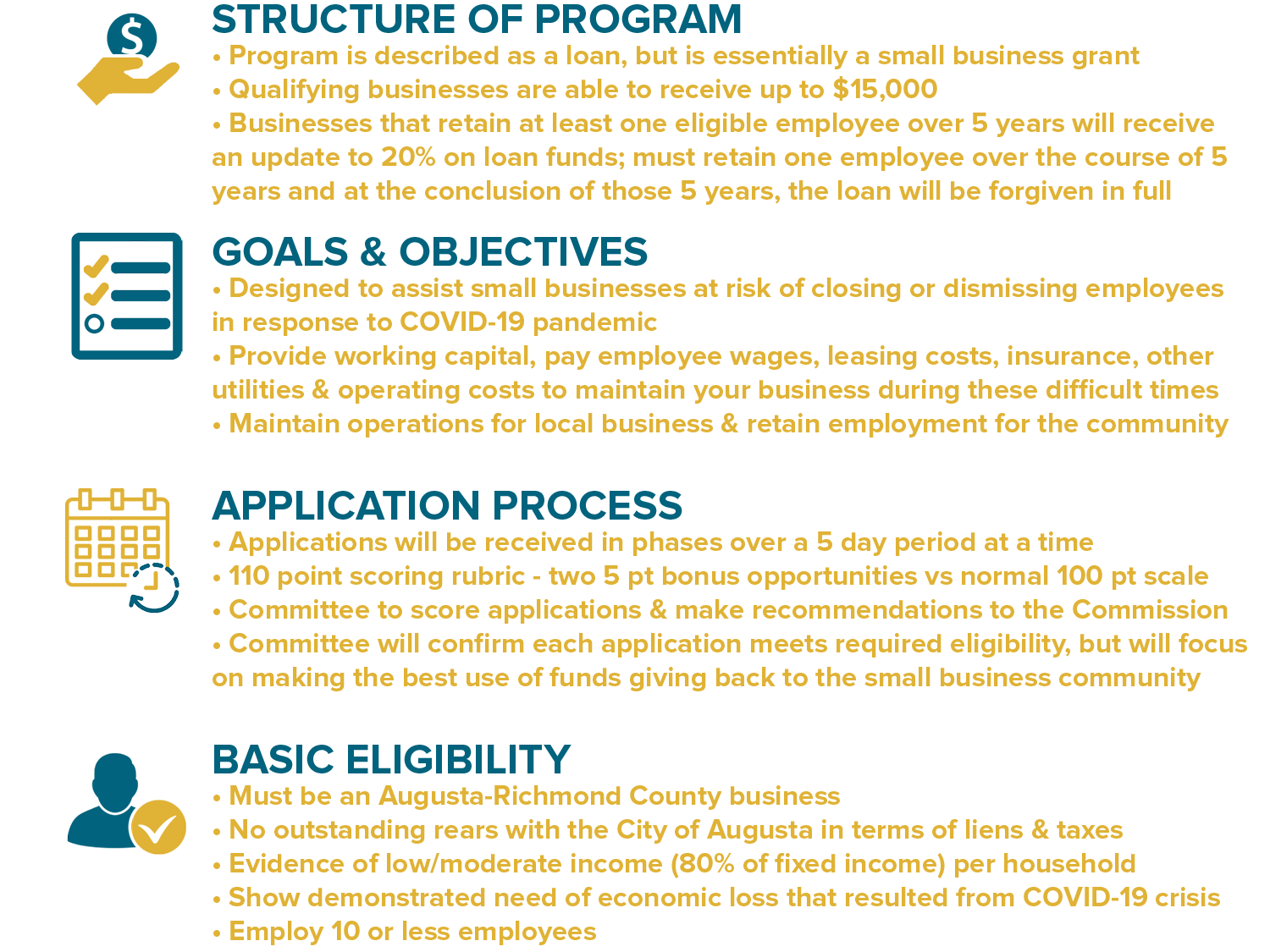 If you were unable to attend yesterday's webinar featuring Daniel Evans, Community Development Manager for Augusta Housing & Community Development and James Heffner, Vice President of First Community Bank, follow the link below to view the recording on-demand.
'City of Augusta Launches COVID-19 Small Business Relief Program' Recording