Workforce Guidance: Unemployment, Displaced Workers & Short-Term Placement
Nearly 4,000 unemployment claims have been filed in our region of Georgia alone through the end of March. This is an unprecedented time, but the Georgia Department of Labor is working hard and quicker than most states to process claims and issue benefits to people. Georgia DOL already had $2.6 billion in trust, and federal assistance deposited an addition $1 billion. In just the past 2 weeks, 700,000 claims have been received across Georgia and just under $600 million has been paid out in the last 3 weeks.
Yesterday's webinar with the Georgia DOL, LOOP Recruiting and Sitel focused on answering questions regarding unemployment claims, displaced workers and short-term placement opportunities. Please click the link to download a full recording of the Workforce Guidance webinar.
Workforce Guidance: Unemployment, Displaced Workers & Short-Term Placement Recording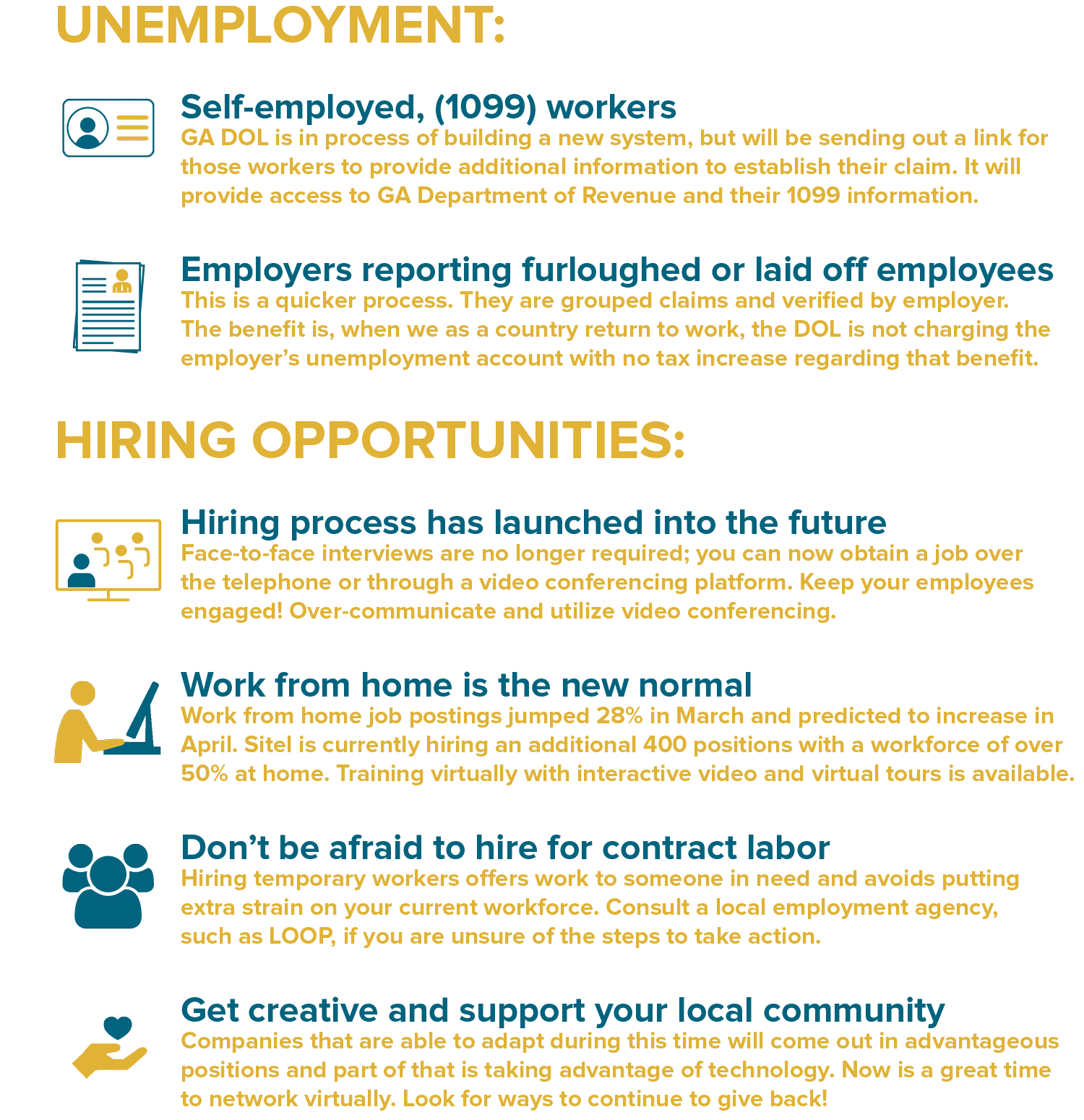 More Resources: