Congratulations to the Graduates of the Jan-Jun 2019 Small Business Marketing Academy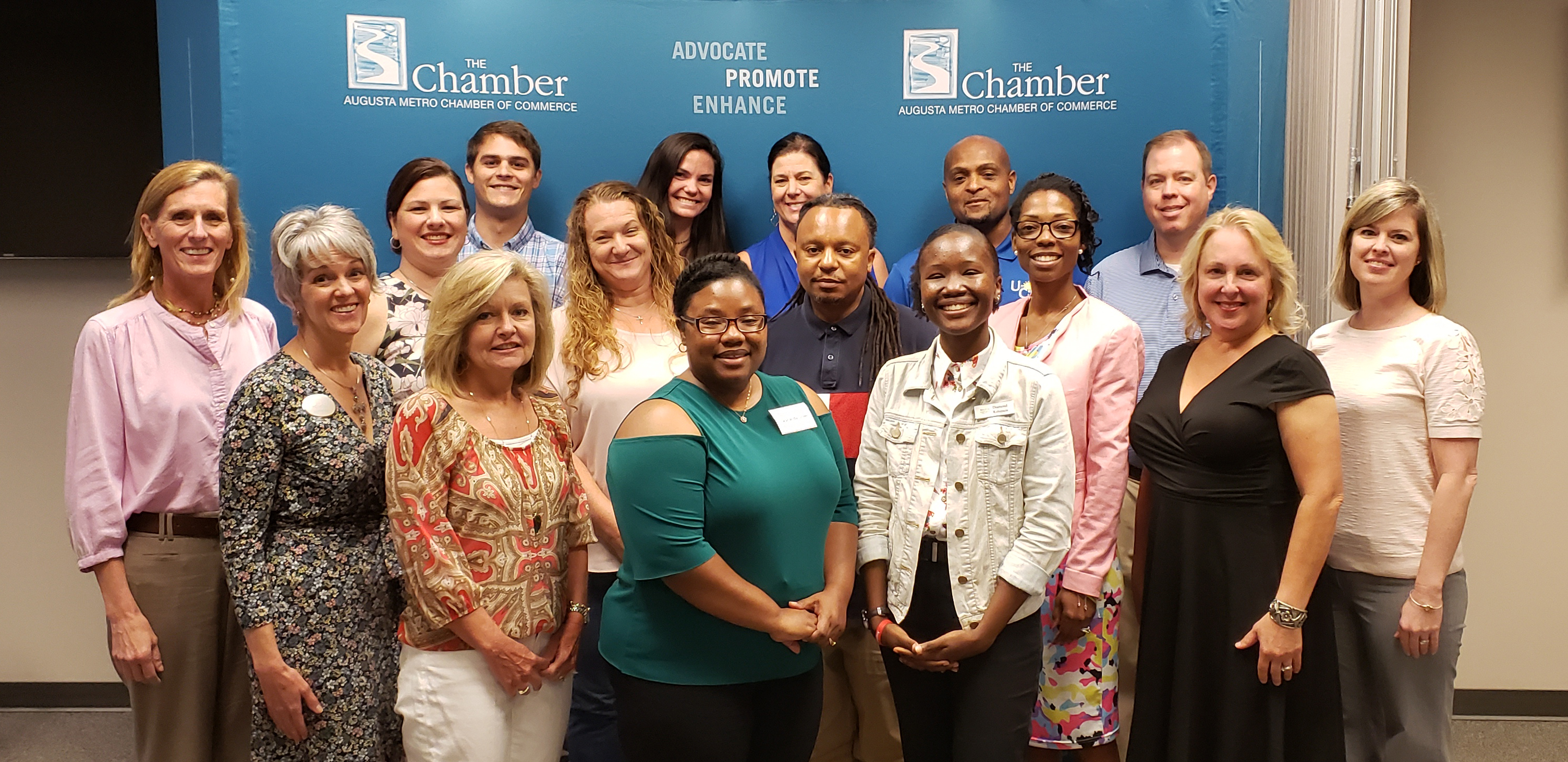 On Wednesday, June 26, the Augusta Metro Chamber graduated twenty-two participants from their Small Business Marketing Academy January through June 2019 program, the largest class to date. The Academy, presented by South State Bank, assembles small business owners/managers to come together one day a month for six months to learn practical advice, best practices from local industry experts, and ultimately develop a customized, actionable marketing plan. The January - June 2019 graduates include:
Ashlie Arsenault, Augusta Sports Leagues, LLC (not pictured)
Betsy Barrow, Stage Front (not pictured)
Jennie Booker, Pine Knoll Farms
Brenda Brown, Patterson-Brown & Associates (not pictured)
TeKay Brown-Taylor, Brownstone Mediation Services
Ann Campbell-Kelly, Walton Options for Independent Living
Laurie Easterlin, Staged to a Tee
Stacey Gordon, ZEL Engineers
Ginger Gray, Fehrman Investment Group
LaShanda Green, Medical Associates Plus
Heather Hill, Mosaic United Methodist Church
Lillian Huber, Marco's Pizza
Orin Jackson, Dryer Vent Wizard of the CSRA
LaBorron Jackson, Universal Carpet Cleaning
Liz Klebba, Closet Play Image
Debbie Kleinbub, Debbie Kleinbub - Meybohm Realtors (not pictured)
Vicky Mistry, Rodeway Inn & Suites (not pictured)
Shannon Mitchell, Augusta GreenJackets Baseball Club (not pictured)
Diamond Robinson, Walton Options for Independent Living
Lawson Dunkin, R6 Industries
Kim Swinson, Integra Business Brokers
Sally Wood, Baby Azur
For more information on the Chamber's Small Business Marketing Academy and to apply to participate in the July through December 2019 program, visit augustametrochamber.com/marketingacademy.
###