All About the Mission - December 13
Date posted
December 13, 2022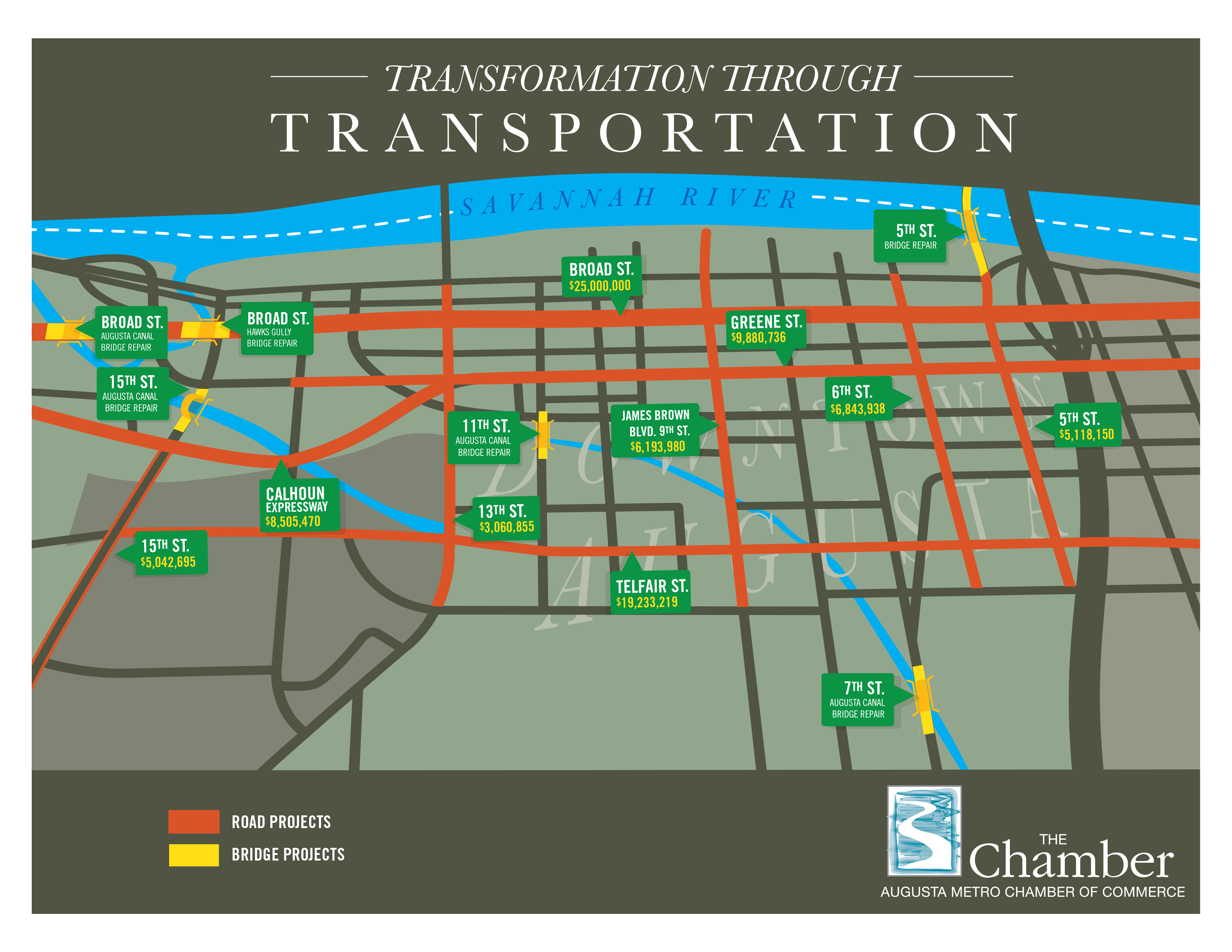 And so it begins… After nearly a decade of waiting patiently in the T-SPLOST project que, 4 key street projects in the downtown footprint have received their final construction contract approval. The construction contracts for Telfair Street, 13th Street, 5th Street and 6th Street are officially underway!
Our congratulations go to Reeves and E. R. Snell for these construction awards. Reeves will serve as the contractor for 5th and 6th Streets and E.R. Snell will serve as the contractor for Telfair Street and 13th Street. Both of these companies are important members of the chamber and dedicated to improving transportation and communities where ever their projects take them.
We would also like to congratulate Dr. Hameed Malik, Director of Engineering for the City of Augusta and his team for all of the work necessary to make these projects a reality. His leadership in guiding all of the TIA Projects approved under the one penny sales tax allocation passed in 2012 by voter referendum to completion is no small matter and takes tremendous planning and budgeting.
Over a decade ago, the Chamber began a message of transformation through transportation. We hope that in the years since, we can look at these projects and others as not just roads for getting people from point A to point B; but improving infrastructure in a way that benefits our community in a much more significant way. When we improve transportation, we improve economic opportunity, esthetics, recreational opportunity and most important, pride in dedicating resources to the natural evolution of our community. And, we can't wait for those results to continue.