All About the Mission - December 20
Date posted
December 20, 2022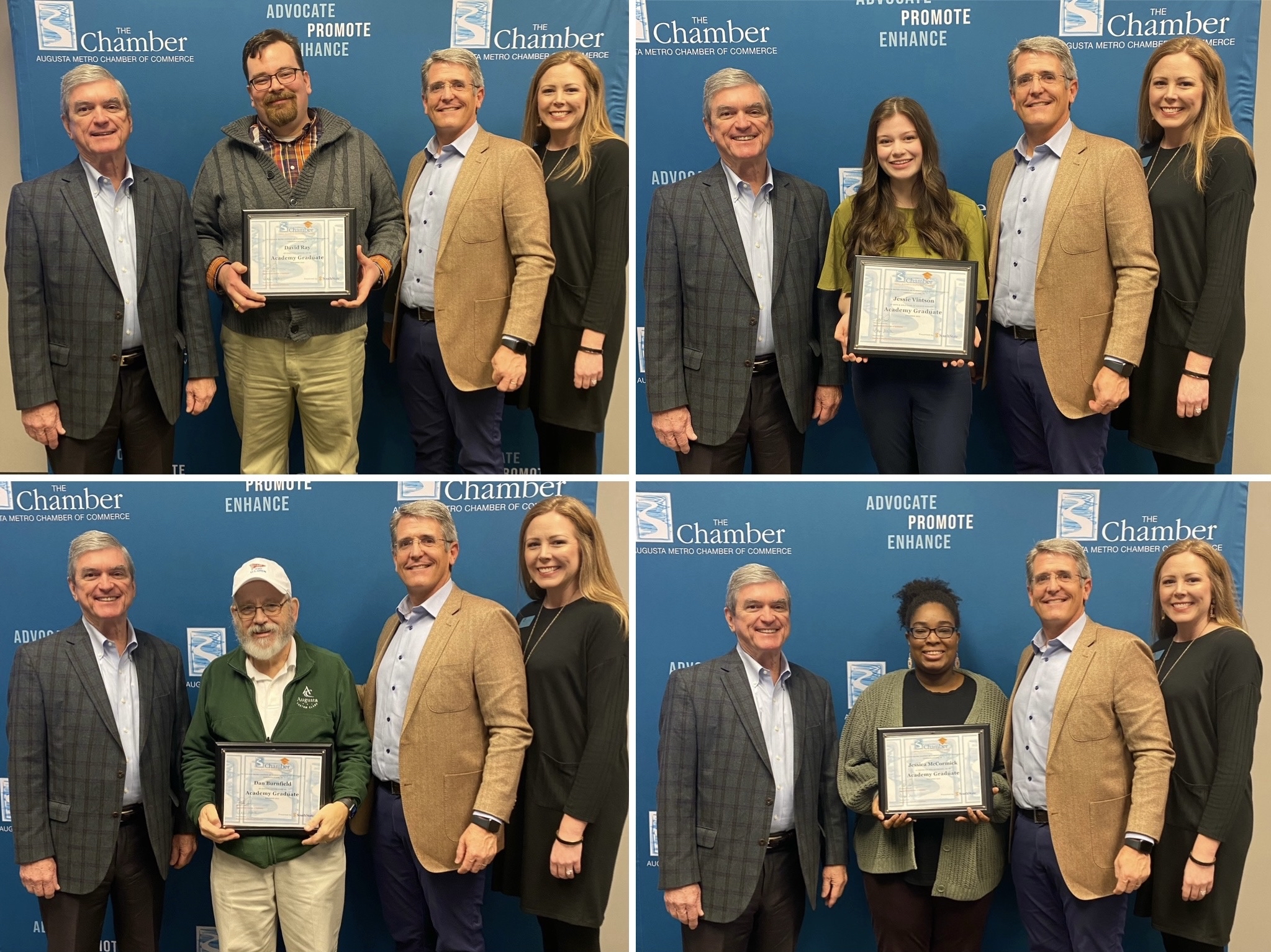 A key part of the Chamber's mission is to provide our members with opportunities to enhance the technical knowledge needed to build their business. For over 5 years and now hundreds of graduates later, the Small Business Marketing Academy continues to be one of our most popular programs. The 6-month, once per month format provides participants with a cohort of fellow business professionals learning content over time, sharing their marketing plans and interfacing with some of our most outstanding marketing professionals in the region.
Our July-December Academy has just concluded its program with graduation held last week. Our congratulations go to Jessica McCormick, Center for New Beginnings, Payton Prather, Richardson Professional Solutions, David Ray, Cyber City Circuits, Dan Burnfield, Augusta Custom Clubs, Jessie Vintson, Boys & Girls Club of Greater Augusta, Thomas and Charlotte Hill, Maryland Fried Chicken, Richard Green, Tech 4 Success and Kedryn and Robert Evans.
For those business owners wishing to polish up their overall technical skills to take their business to the next level, the Chamber also offers the Level Up Business Academy with its next cohort starting in January. This particular Academy is designed to provide tools and skills for accelerating growth including business growth plans, market demographics, financing and operations. If you are a business owner and have been in business for a number of years, this program is for you! Learn how you can grow your business through expansion, new targeted demographics, more capital and network with other business owners. To submit your application, please visit augustametrochamber.com/levelup and invest in YOUR mission for 2023.