All About the Mission - January 25
Date posted
January 25, 2022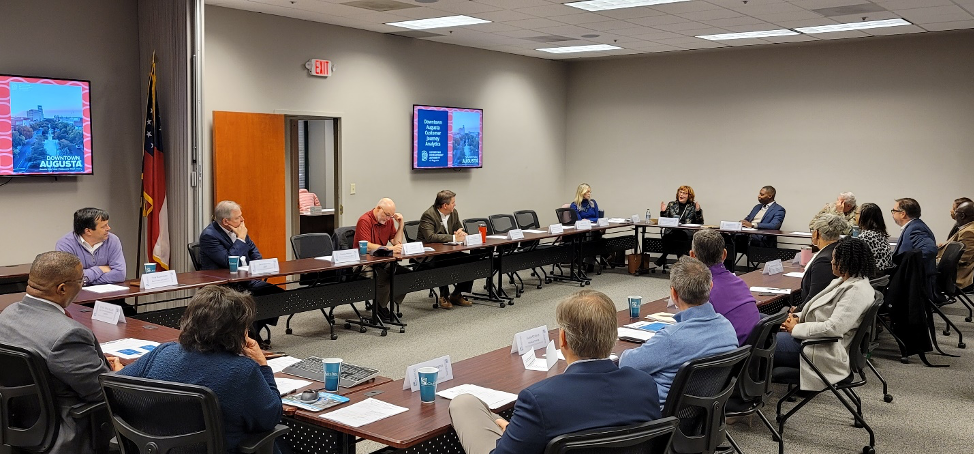 Whether we realize it or not, our cell phones tell us a lot about where we've been, where we are and how long we are where we are. That information was a central part of the Chamber's Board meeting discussion this week as Margaret Woodard, Executive Director of the Downtown Development Authority, shared the latest report of the downtown customer journey analytics.
The customer journey report, compiled by the DDA's retail strategist, is designed to consolidate intel on how many people are visiting the core downtown area, where they are coming from, the duration of their visit and in some cases, exactly where they are going when they are in the downtown area. Margaret shared comparisons over time noting that pre-pandemic, downtown Augusta welcomed 784.5K visitors. In 2021, that number was 87% of what it was pre-pandemic at 681.1K. She noted that 80% of visitors are coming from within a 30-mile radius of the downtown area, up from 60% pre-pandemic and that the average visit per visitor is 4.9.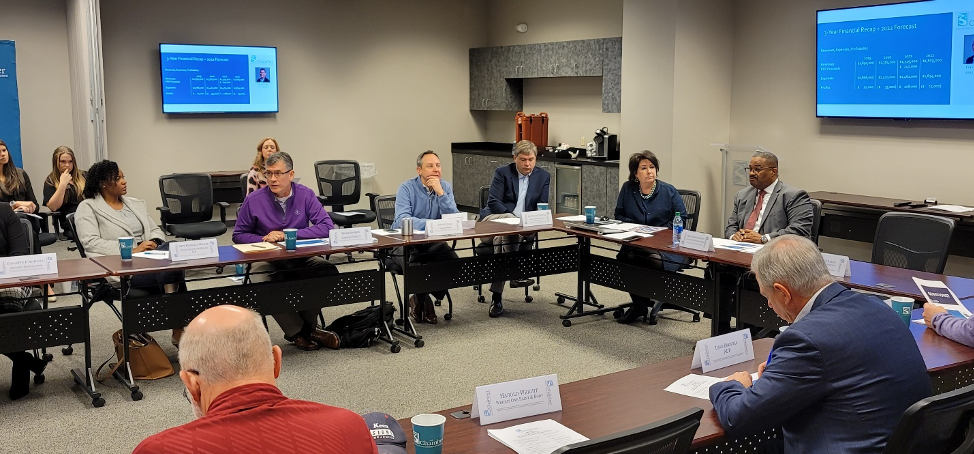 At its January board meeting, members of the Chamber's Board of Directors approved an operational budget presented by incoming Treasurer, Frank Andrew, President of Carole Fabrics. As part of developing revenue projections, Frank shared comparisons to national statistics on median dues and average revenue per member. This research revealed that the base dues for the Augusta Metro Chamber is only 85% of the national standard and 77% of the average dues per member. In approving the 2022 budget, the Board has approved increasing the base dues to $375 which is the first increase in over a decade. The Board also approved components of the budget which will prioritize better investment positioning of the policy and workforce components of the Chamber's mission.