All About the Mission - July 19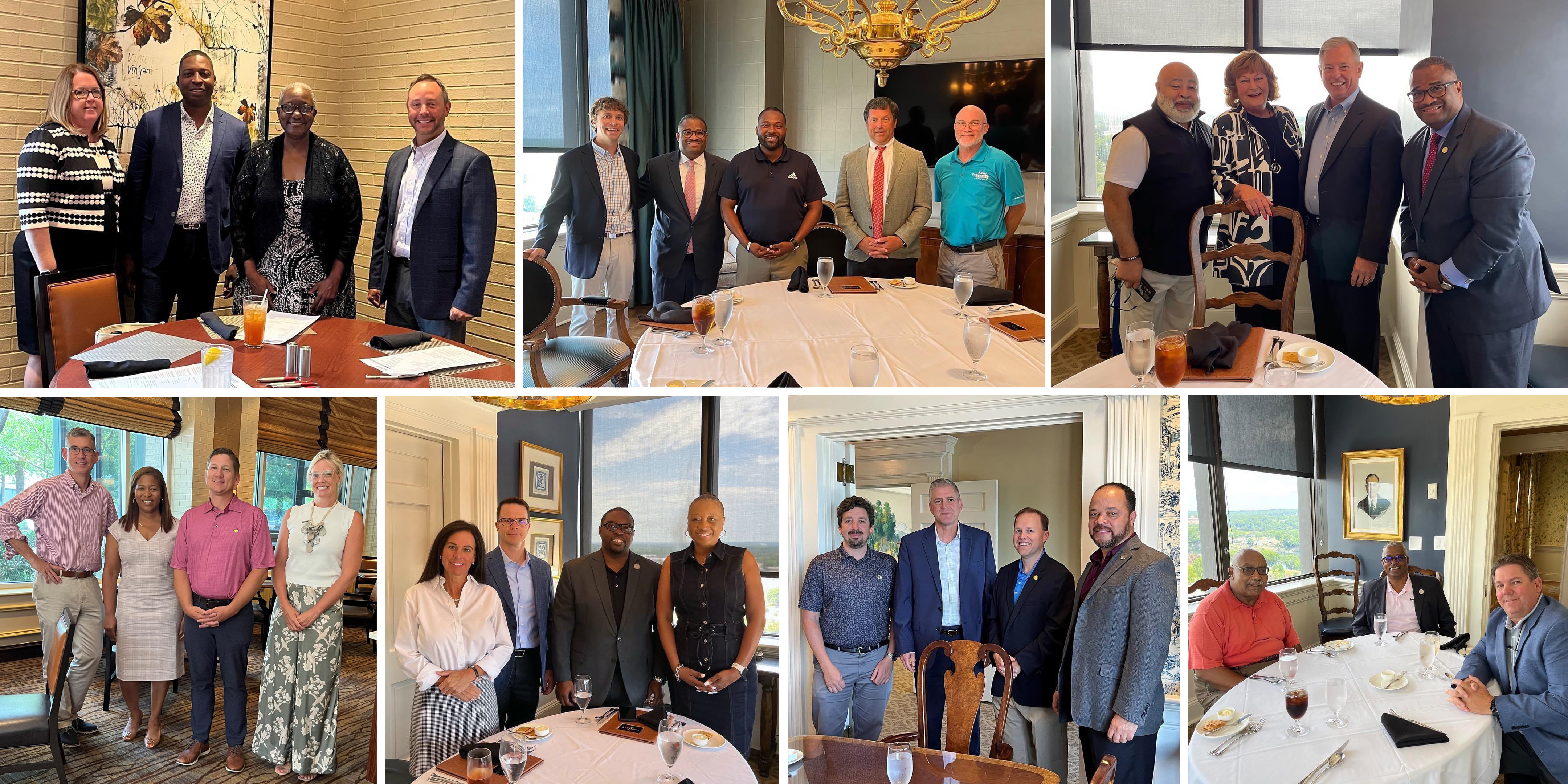 There's a saying in the world of advocacy that at least 90% of your time in talking with elected officials should NOT be about something you want. The vast majority of time in creating an effective environment for advocating on issues of public policy, is the relationship building with elected officials that goes on 90% of the time.
If it's summer time, the Chamber's Board of Directors are ready to engage with members of the Augusta-Richmond County Commission for small group luncheons. This is the 6th year that 3-4 members of the Board meet individually with Commissioners largely for the purpose of simply learning what's on their minds and thanking them for their leadership. Having completed 7 of these luncheons so far, the Board learns what each commissioner is passionate about, current perceptions on issues such as the recent election and reflections on some of the biggest issues facing Augusta's continued growth.
While answers and solutions to Augusta's most pressing needs are often elusive; what is not elusive is that everyone wants the same thing, which is to make Augusta the best it can be. From the Chamber's perspective, continuing to talk about the issues and keeping them front and center is why we are here as well as to provide the thought leadership from the business perspective necessary to affect change.
In wrapping up this year's luncheons this week, we wish to express our sincere thanks to members of the Commission that are open to these kinds of conversations and welcome the Chamber as a community partner. And, to our Board of Directors who carve out time from their business to engage with our elected leaders, we also say thank you for being all about the mission.