Augusta Metro Chamber Selects Members of the Leadership Augusta Class of 2023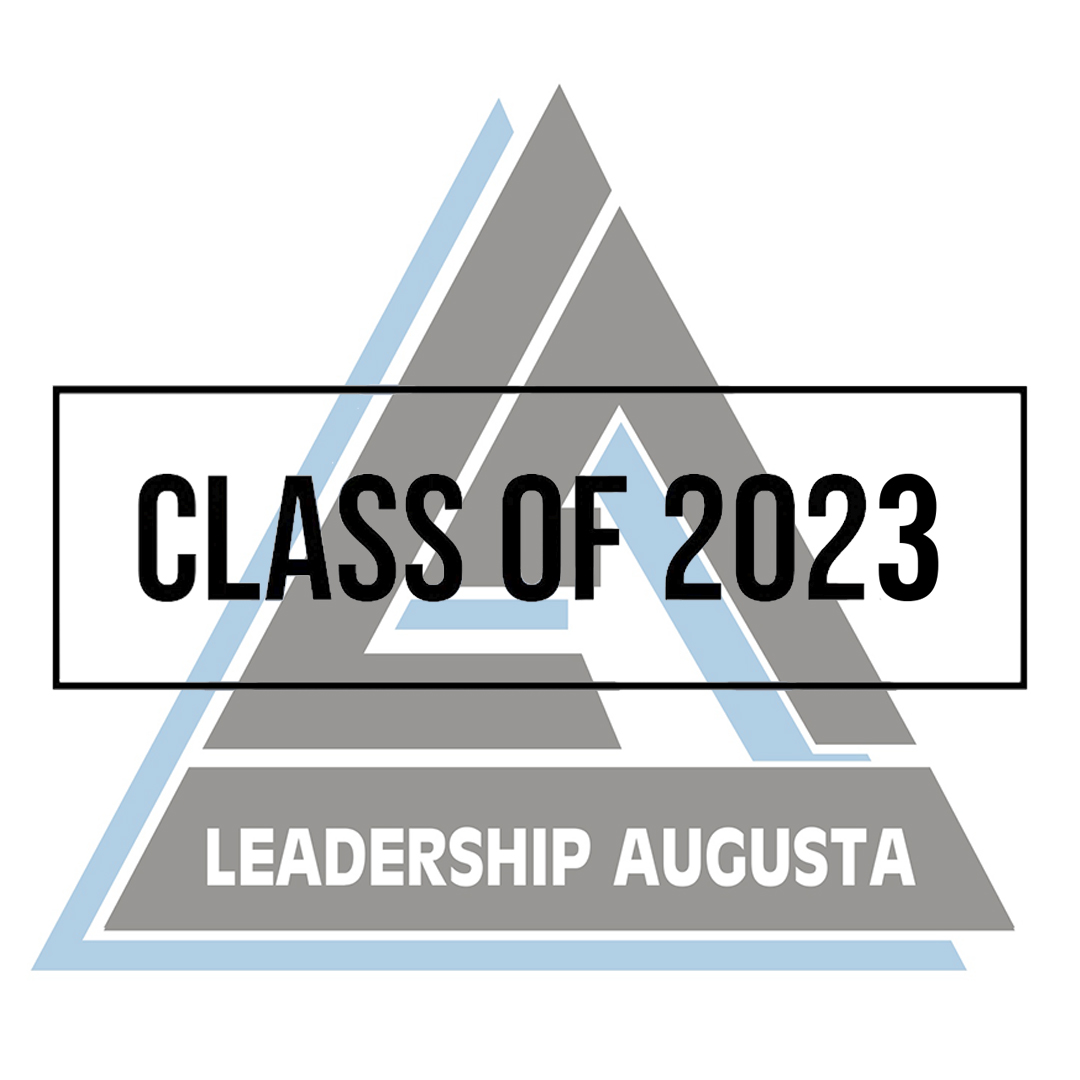 The Augusta Metro Chamber of Commerce is pleased to announce the members of the Leadership Augusta Class of 2023. This ten-month professional development program is designed to inform and inspire existing and emerging leaders of the greater Augusta area to build a stronger community. Through educational class days focused on topics like healthcare, community service, government, military and economic development, Leadership Augusta aims to cultivate leaders who will build upon those relationships, collaborate across cultural and economic boundaries, and develop innovative ways for the Augusta area to thrive, socially and economically.
The Leadership Augusta selection committee chose the following individuals based on their sincere commitment, motivation and interest to serve their community:
Elizabeth Agostino, Keen Signs and Graphics
Kimberly Barker, Hull Barrett, PC
Pax Bobrow, Greater Augusta Arts Council
Katherine Bonner, Downtown Development Authority of Augusta
Dorothy Brandon, Regions Bank
Maggie DeLoach, St. Mary on the Hill Catholic School
Brandon Dominy, SD Clifton Construction Inc.
Tom Dunaway, Cranston Engineering
Jeri-Michel Duncan, Boys & Girls Clubs of Greater Augusta
Bernadette Fortune, Goodwill Industries of Middle Georgia
Tyler Gambrell, Augusta Entertainment Complex
Savanna Gonzales, Augusta Sports Council
Garrett Green, Augusta University
Nathan Heigle, McKnight Construction Co
Kelsey Holcomb, Savannah River Nuclear Solutions
Kimberly Holden, Augusta Technical College
Henry Holt III, Augusta University Medical Center
David Hymel, Fulcher Hagler LLP
Matt Kelly, Blanchard & Calhoun Real Estate - The Matt Kelly Group
Julie Kelly, Richmond County Marshal's Office
Georgia Latremouille, Georgia Miller Photography
Sarah Maffetone, Wier/Stewart
Felina Martin, HUB for Community Innovation
Aaron Matthews, Matthews Motors
Kelly Mooney, TaxSlayer
Britney Pooser, Medical College of Georgia Foundation
Justin Prince, Richmond County Tax Commissioner's Office
Barry Slaymaker, ATC Development
Michael Thurman, McGillicuddy Rental Properties
Natonia Tillman, Vision 2002 & Beyond, Inc./The Network Power
Morgan Tucker, TaxSlayer
Nathan Vick, Christopher Booker & Assoc. P.C.
Brandon Windham, Ellefson Transportation Group
Leadership Augusta Class of 2023 will be led by Class Chair Chris Bird, GM of Augusta Entertainment Complex, along with Co-Chair Kate Sanders of Alison South Marketing Group. "Kate and I are excited to see what the Class of 2023 is passionate about and how they invest their time to make meaningful impacts throughout the Augusta river region," said Chris Bird.
Leadership Augusta was established in 1980, as an affiliate of the Augusta Metro Chamber of Commerce, to enhance the civic participation of emerging leaders within the region. To learn more about Leadership Augusta, visit LeadershipAugustaGA.com.
###
Media Contacts:
Sue Parr, President/CEO
Augusta Metro Chamber of Commerce
Sue.Parr@AugustaMetroChamber.com
Kathryn Freemon, Communications Coordinator
Augusta Metro Chamber of Commerce
Kathryn.Freemon@AugustaMetroChamber.com