All About the Mission - June 28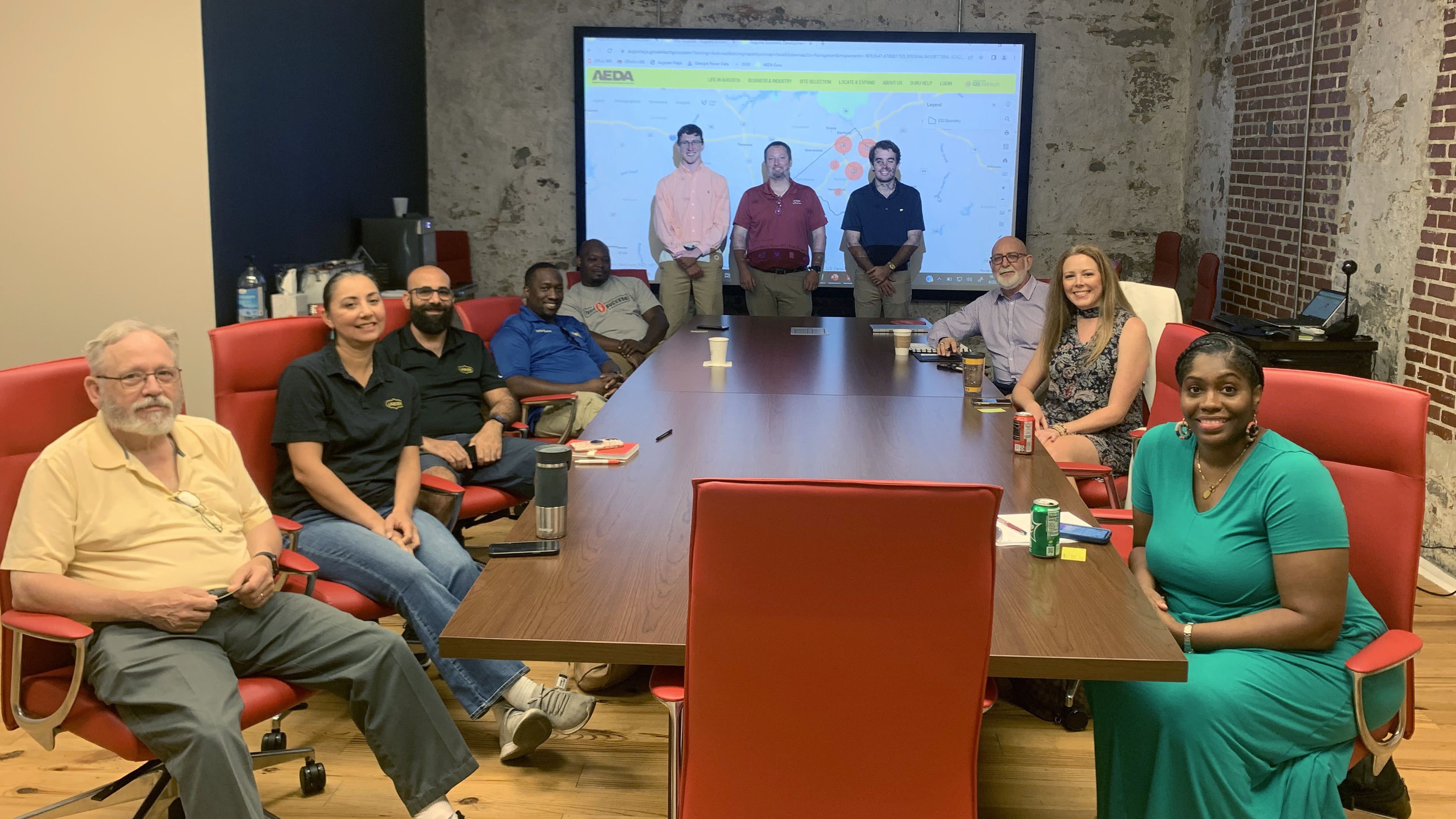 The launch of a new chamber program this year, the Level Up Business Academy, which began in January and we have fondly called LUBA, ended last week with the participants' official graduation. Similar to the Chamber's Small Business Marketing Academy, the 6-month program was designed to gather a cohort of seasoned business owners and provide them with information, networking and experts to help them take their business to the next level. The program was sponsored by Security Federal Bank who played a big role in offering lending advice, as well as tips on credit and access to capital.
From business plans to business intel on regional market analytics, participants in the 2022 LUBA heard from a variety of experts include their capstone graduation day at the Augusta Economic Development Authority where Cal Wray and his team rolled out the data. While the ADA is widely known for its continued success in the attraction of business, the ADA has access to a variety of market demographics which can aid existing businesses in developing their growth plans.
To the first cohort of LUBA participants, we offer our congratulations! They include Nader and Lisa Khatib, owners of Laziza Mediterranean Grill, Richard Green, owner of Tech4Success, Keith Perret, owner of Keith Perret State Farm, Stacy Roberts, owner of SMR Leadership Solutions, Varian Hunter, owner of A Lustrous Finish, Stan McDaniel, owner of Stan McDaniel State Farm and Daniel Burfield, owner of Augusta Custom Clubs. It has been exciting to see these business owners create friendships, offer advice to each other and learn together on how their businesses can reach new levels of success.
Starting in July, the Chamber will offer its Small Business Marketing Academy and we are currently accepting registrations. This program has accumulated over 300 graduates over the past 5 years and whether you or your team need a marketing refresh course or help to build a marketing plan from the ground up, you will not be disappointed in how this program has helped hundreds of businesses fine tune their marketing objectives and grow their business. Providing tools for endless business opportunity is all about our mission.