All About the Mission - June 7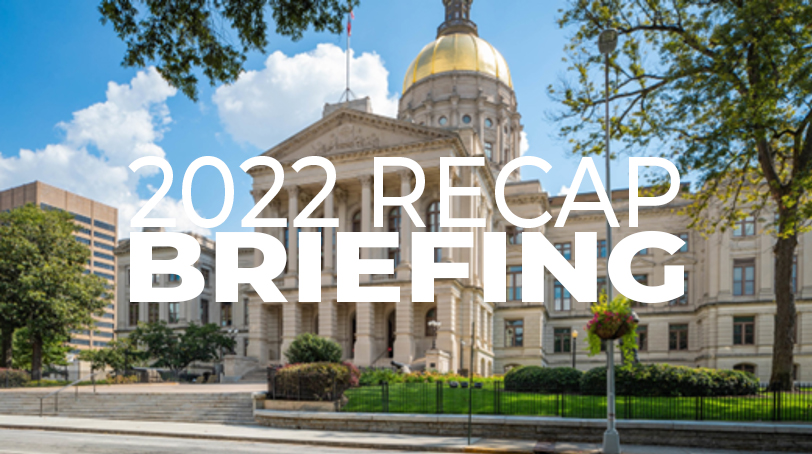 Members of the regional delegation of the Georgia Legislature were hosted last week at the Chamber for an informal discussion about the past session. We would like to thank a number of delegation members that were able to join us for lunch to debrief and catch up from the 2022 session of the Georgia General Assembly. Among those able to join us were Senator Max Burns, Senator Harold Jones, Rep. Wayne Howard, Rep. Gloria Frazier, Rep. Brian Prince and Rep. Barry Fleming.
Members of both the Executive Committee and the Chamber's Advocacy Committee had an opportunity to discuss a number of bills that did not pass this past session but are considered bills which would have a local impact. They included HB 1524 which is designed to allow Augusta-Richmond County to go beyond the statewide 8% sales tax by allowing an Augusta-Richmond County voter referendum on dedicated sales tax revenues funding a new James Brown Arena. Also discussed was HB 1429 which is a bill exempting the short-term rental revenue of homes from local county accommodations taxes.
Both of these pieces of legislation are important to the Chamber. While the vast majority of Chamber members believe that the existing James Brown Arena has outlived its useful life and significant renovations for the Bell Auditorium are needed, the Chamber continues to evaluate costs and potential funding sources as an optimum solution. With regard to the continuation of accommodations tax being levied on short term home rental, the Chamber's interests lie in ensuring there is a fair and equally competitive environment within the region across all counties so that property owners throughout the region are not at a disadvantage with potential renters paying tax in one county and not the other.
Also on the agenda was a briefing of the HUB Chamber Council which is a consortium of 11 chambers of Georgia's non-metro MSA's including the Augusta Metro Chamber. Delegation members were very interested in how developing unified policy solutions across the state representing thousands of businesses across Georgia can build better legislation. Thank you to our delegation members for engaging with the Chamber as we talk All About The Mission.