Augusta Metro Chamber 'What to Do About Your Dues' Webinar, April 23
Date posted
April 22, 2020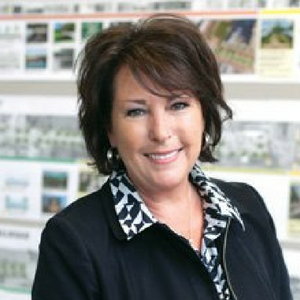 The Augusta Metro Chamber of Commerce will host an important webinar for its members on Thursday, April 23 at 3:00 p.m. to discuss financial relief opportunities. As a member of the Chamber, you may be contemplating "What to do about your dues" and Sue Parr, President of the Augusta Metro Chamber, will answer this question as well as provide details of how the Chamber will offer financial relief to its members.
During the webinar, Sue will communicate how the Chamber has responded and will continue to address the needs of our members during the disruptive, plateau and recovery phases of the Pandemic. Participants will also learn how they can participate in the Chamber's 2020 Pandemic Dues Relief Initiative offered by the Chamber's Board of Directors as an opportunity to remain a member under unprecedented conditions of the financial constraints our business community is facing.
Sue Parr has been involved in chamber work for over two decades and has held the position as President & CEO of the Augusta Metro Chamber of Commerce since 2005. She has received both a Certified Chamber Executive (CCE) and an Institute for Organizational Management (IOM) designation and currently serves as Chair of the Greater Association of Chamber of Commerce Executives (GACCE) serving a membership of over 150 chambers across Georgia.
These complimentary virtual events are part of the Augusta Metro Chamber's Achieving More Virtually Web Series and are hosted on GoToWebinar, a platform for businesses to create and deliver online events and videoconferences in an engaging environment. The Achieving More Virtually Web Series is held every Tuesday and Thursday at 3:00 p.m. and provides relevant content designed to keep members engaged, positive and energized. Visit augustametrochamber.com/events for further webinar details and registration information.
The Augusta Metro Chamber's Achieving More Virtually Web Series is a twice-weekly webinar series designed to provide informative and instructional virtual events to support the success of our members.
###