All About the Mission - April 26
Date posted
April 26, 2022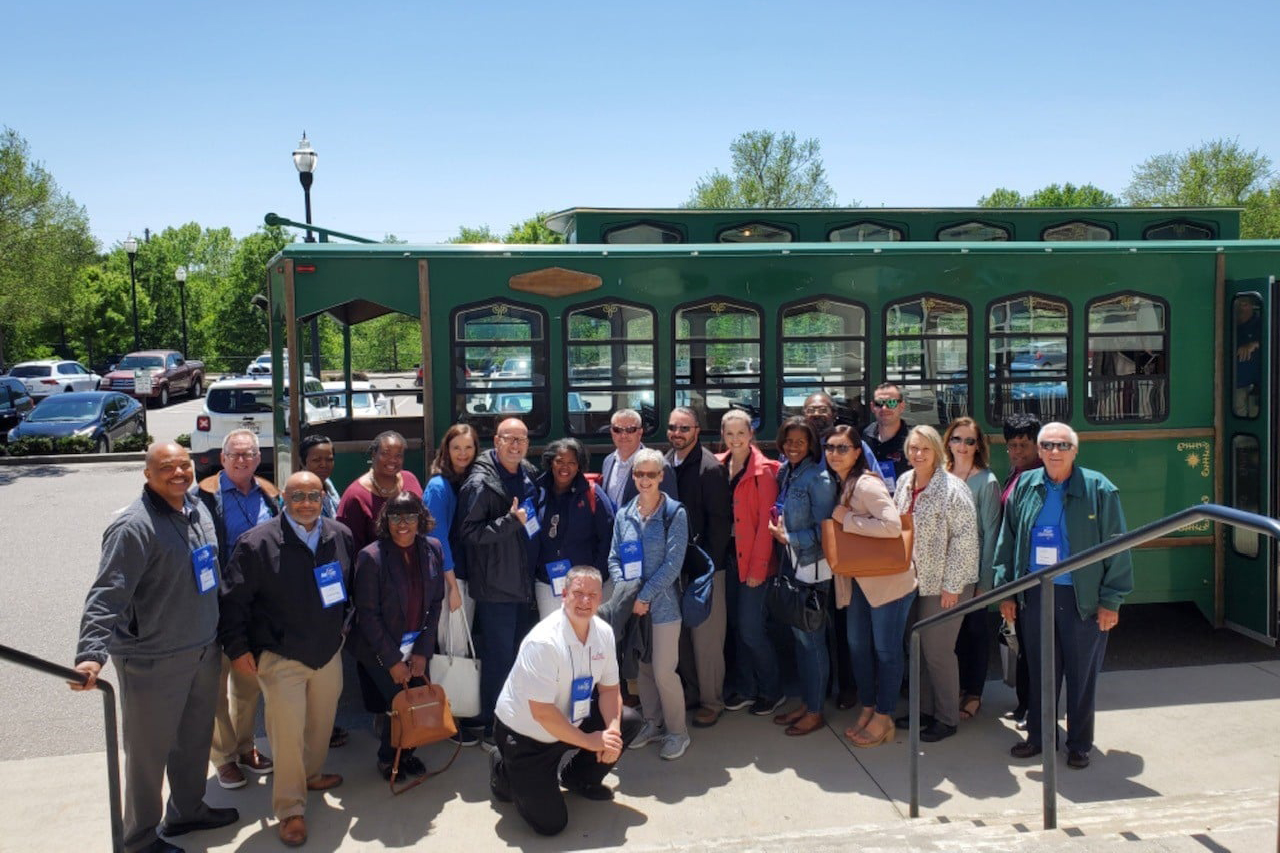 For members of the E. Alabama Chamber of Commerce, which sits directly across the river from Columbus, Georgia, they can identify many similarities between their community and N. Augusta which is adjacent to Augusta-Richmond County. That is why they chose the North Augusta and Augusta Metro Chambers to host them for their 2022 inter-city visit last week. Sharing the best practices of this region with other communities is always all about the mission as we have a great story to tell.
The group of 25 chamber and community leaders spent the better part of two days learning from local experts and elected officials on what makes the synergy between two distinctly different cities work. The first day of their visit began with greetings from the Mayors of both N. Augusta and Augusta followed by briefings on Riverside Park and other public sector initiatives in the pipeline for the City of North Augusta. City Administrator Jim Clifford provided that briefing and as former Garrison Commander of Ft. Gordon, he encouraged participants to ensure they have a relationship with the leadership of Ft. Benning. He noted that installation commanders appreciate having a deep understanding of how surrounding communities are contributing to the growth and lifestyles of service members and their families.
With the recreation amenities surrounding the Columbus area, the group took a special interest in understanding the relationship between N. Augusta and Augusta in the attraction of visitors. The new Tourism and Marketing Coordinator for N. Augusta, Mr. Randy DuTeau, along with Bennish Brown, President of Destination Augusta, provided much information on their respective marketing efforts and how those efforts intersect often.
Rounding out the presentations were Cal Wray, President of the Augusta Economic Development Authority and Robbie Bennett, President of the Development Authority of Columbia County who spoke about the importance of regional collaboration in attracting projects for investment. They noted that the CSRA Region as a whole creates exceptional value with the goal of luring projects to the CSRA instead of focusing on the competition between counties.
Our thanks go to our "A" team line up of speakers who invested their time in helping another community reach their highest level of success. A special thanks goes to Terra Carroll, President of the N. Augusta Chamber of Commerce and their board members who were instrumental in providing the E. Alabama Chamber of Commerce with inspiring takeaways and best practices.