Anne-Rutledge Kacos of Augusta Metro Chamber Wins ACCE Sales Award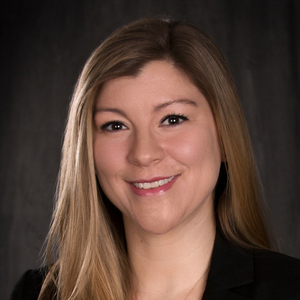 ACCE, the Association of Chamber of Commerce Executives, has awarded Anne-Rutledge Kacos of Augusta Metro Chamber of Commerce with its Circle of Champions Sales Contest award for number of new personal sales and dollar value of new personal sales.
Kacos placed 9th in total number of new sales and 12th in total dollar value of sales out of the 40 professionals in the $500,000 to $1,500,000 dues income category. Four categories - over $1.5 million, $500,000 to $1.5 million, $200,000 to $499,000 and under $200,000 - correlate to different sizes of chambers of commerce, based on annual revenue from membership dues. To be considered for the award, sales professionals must submit quarterly sales figures to ACCE.
Kacos began her career, as Director of Membership Development, with Augusta Metro Chamber of Commerce in February of 2016. In this role, she is responsible for increasing overall dues investment within membership dues as demonstrated by her outstanding performance recognized by this award. "Anne-Rutledge does an excellent job identifying companies that might benefit from higher levels of investment within the Chamber and takes a strategic approach to prospecting new members. Her consultative nature allows her to explain to businesses the most effective means of maximizing their return on investment through membership dues," says Blaire Marvin, Augusta Metro Chamber Vice President. "Her passion for the three core components of the Chamber mission - economic development, legislative advocacy, and workforce development - is evident in her relationships with local businesses that join the Chamber."
###
About ACCE
Established in 1914, ACCE is an association of 9,000 leaders from 1,300 chambers of commerce, including 93 of the top 100 U.S. metro areas. The combined membership of ACCE chambers is close to one million businesses. Chamber leaders look to ACCE for best practices, networks and new ideas that will help them advance the interests of their communities. ACCE recommends successful programs and strategies, and identifies trends, partners and business models that show promise. For more information, visit www.ACCE.org.