Augusta Metro Chamber Receives Prestigious Honor, 2023 Georgia Certified Chamber
Date posted
November 7, 2023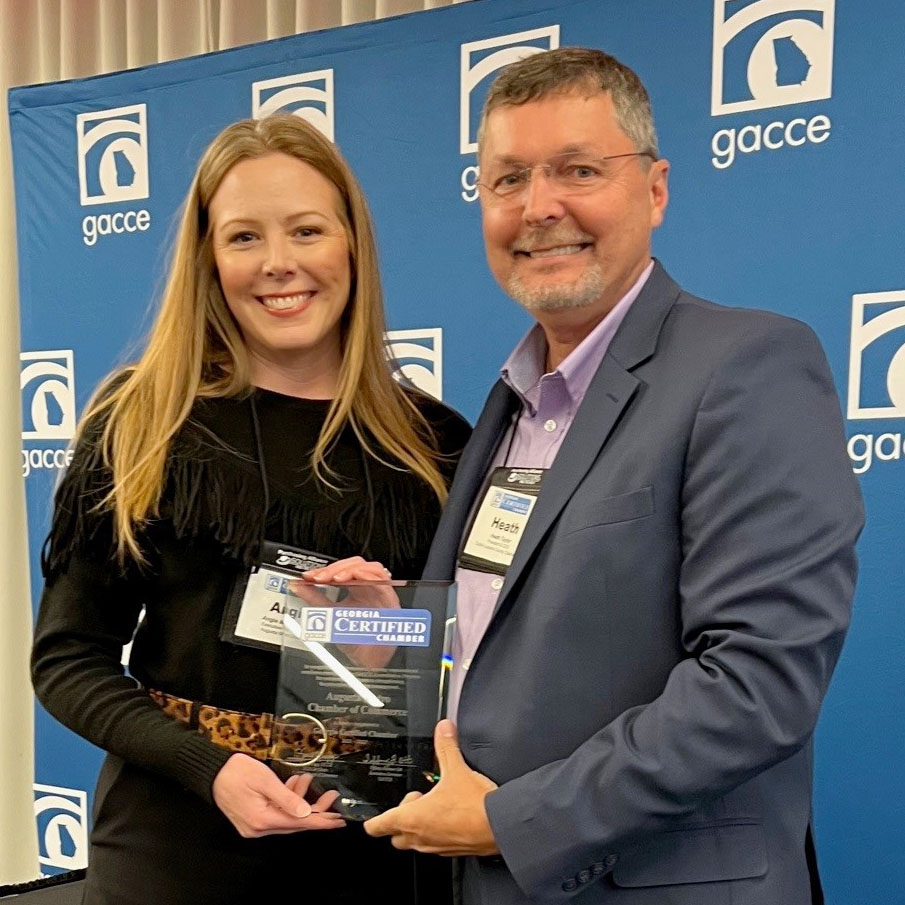 The Georgia Association of Chamber of Commerce Executives (GACCE) recently recognized the 2023 class of Georgia Certified Chambers, and the Augusta Metro Chamber was one of nine Georgia chambers to receive this prestigious honor.
In 2011, the GACCE Board of Directors sought a way to recognize Chambers of Commerce in the state that have focused internally on their operations to assess their strengths, weaknesses, and opportunities to create efficient, effective organizations positioned to deliver great value. Thus, the Georgia Certified Chamber program was created.
The purpose of the program is to facilitate continuing excellence in the Chamber of Commerce industry and to foster a pro-business environment across the State of Georgia. To achieve the designation, Chambers must meet standards in organization, service intent and capacity, professional administration, financial management, communications, and advocacy.
With over 150 Chambers of Commerce in the State of Georgia, the nine chambers that were recognized as Georgia Certified Chambers during the GACCE 2023 Board Development Conference in Athens received a prestigious honor that distinguishes the high quality, expertise, and strong leadership displayed by accredited chambers. These chambers make up over 50 organizations that have been recognized with this distinction over the past 11 years.
###
Media Contact:
Kathryn Freemon, Communications Coordinator
Augusta Metro Chamber of Commerce
kathryn.freemon@augustametrochamber.com