Augusta Metro Chamber Welcomes Jennifer Hayes, Associate Vice President for Member Investment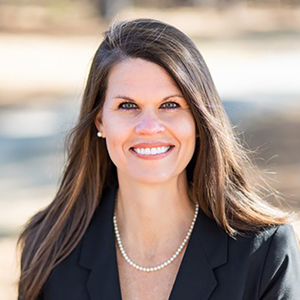 The Augusta Metro Chamber of Commerce is pleased to welcome Jennifer Hayes as their new Associate Vice President for Member Investment. In this role, Ms. Hayes will be responsible for customer relations, benefit management and engagement opportunities for the Chamber's Cornerstone Members, a cohort of 250 businesses representing the organization's highest-level investors. The Chamber offers five tiers of investment levels showcasing Augusta's most premier businesses, each designed to customize benefits aligned with strategic goals of the organization.
Jennifer Hayes is a 16-year veteran of the federal government having most recently served as the Director of Constituent Services/Field Representative for United States Senator David Perdue. Prior to serving on Senator Perdue's staff, Ms. Hayes served 10 years on the staff of Senator Saxby Chambliss in a variety of roles including Director of Constituent Services. Ms. Hayes graduated from Mercer University with a Bachelor of Business Administration and is a graduate of Leadership Augusta.
"Jennifer's familiarity with our region's business community will serve her well in establishing corporate relationships and providing an enhanced level of service to our members," said Chamber President & CEO Sue Parr. "We are very excited to welcome her to the team in a new position that will be laser focused on ensuring our stakeholders are well informed and maximizing their investment in the Chamber."
###
About Augusta Metro Chamber:
The Augusta Metro Chamber of Commerce is the largest business membership organization in the CSRA. Membership is open to all businesses and organizations interested in enhancing the overall growth of the Augusta Region as well as investing in a multitude of opportunities that will maximize their growth and opportunity.
Media Contact:
Kathryn Freemon, Communications Coordinator
Augusta Metro Chamber of Commerce