Chamber Names Jasmine Sims as Associate Vice President for Workforce Solutions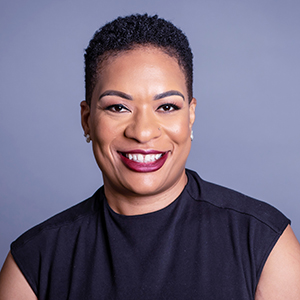 The Augusta Metro Chamber is pleased to announce the selection of Jasmine Sims as their new Associate Vice President for Workforce Solutions. In overseeing the Chamber's workforce initiatives, Mrs. Sims will be responsible for managing and implementing the policies and strategies of the Business Education Advisory Council, its partnership with the Richmond County School System and committees of the Council in the areas of experiential learning, digital inclusion, virtual learning, soft skills, high demand careers and funding development. She will also be responsible for the Chamber's new job market platform Talent2Work.net, which is a workforce recruitment and job seeker development portal designed to meet the unique labor market needs of our region.
Mrs. Sims most recently served as a CTAE Education Specialist with the Richmond County School System (RCSS) with responsibilities as a middle school advisor for high school pathway programs and post-secondary options and professional development for teachers on CTAE curriculum with the use of digital content, varied instructional delivery methods and collaborative learning networks to enhance student achievement. Prior to returning to RCSS in 2016, Mrs. Sims was a CTE Professional Development Specialist for the Milton B. Lee Academy of Science & Engineering in San Antonio where, in addition to creating CTE curriculum, she was responsible for developing work-based learning opportunities for students in business and technical occupations.
Mrs. Sims holds an undergraduate degree from South Carolina State University in Business Administration/Marketing, a master's degree in Business Administration from Troy University and is an Educational Specialist in Educational Leadership through The Graduate School at Augusta University. Jasmine will start her new role with the Chamber mid-July.
###
Media Contact:
Kathryn Freemon, Communications Coordinator
Augusta Metro Chamber of Commerce
kathryn.freemon@augustametrochamber.com