Meet.Mingle.Mesh. at Security Federal Bank, October 8
Date posted
September 17, 2019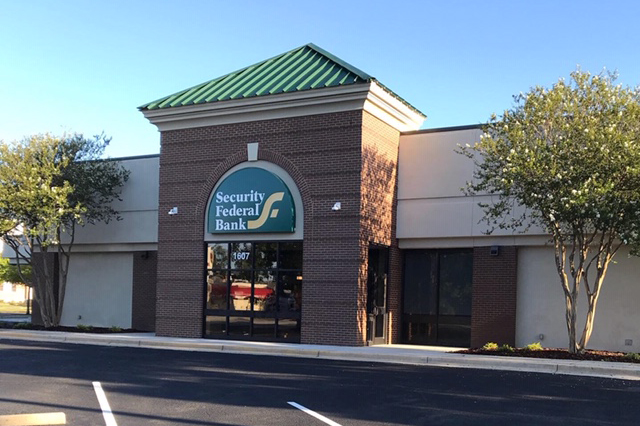 On Tuesday, October 8 from 5:00 to 7:00 pm, join the Augusta Metro Chamber, Security Federal Bank and fellow members for an evening of networking, food and fun! Security Federal Bank will host Meet.Mingle.Mesh. at their new downtown Augusta branch, located at 1607 Walton Way. Come meet new connections and industry partners, mingle with business community professionals, and mesh to come together for success.
Security Federal Bank's newly renovated branch on Walton Way, formally office space for Georgia Power, is one of two branches to open in downtown Augusta. The additional branch will open in the cyber district of Broad Street next year. Security Federal was founded in 1922 in picturesque Aiken, South Carolina. With branches located throughout Aiken, Lexington and Richland Counties (Metro Columbia), South Carolina and a branch in Columbia County (Metro Augusta), Georgia, Security Federal now has a physical presence in Richmond County, Georgia as well.
Meet.Mingle.Mesh is complimentary for Chamber members and $25 for prospective-members. Advanced registration is required at AugustaMetroChamber.com. Deadline to register is Friday, October 4. For more information, please contact Sabrina Balthrop, Director of Events, at Sabrina.Balthrop@augustametrochamber.com or by calling 706.821.1300.
Meet.Mingle.Mesh. offers strategic networking opportunities to connect, engage and grow your business in a relaxed, social setting. Companies host these events to showcase their business and to offer a service to their fellow Chamber members.
###