All About the Mission - February 7
Date posted
February 7, 2022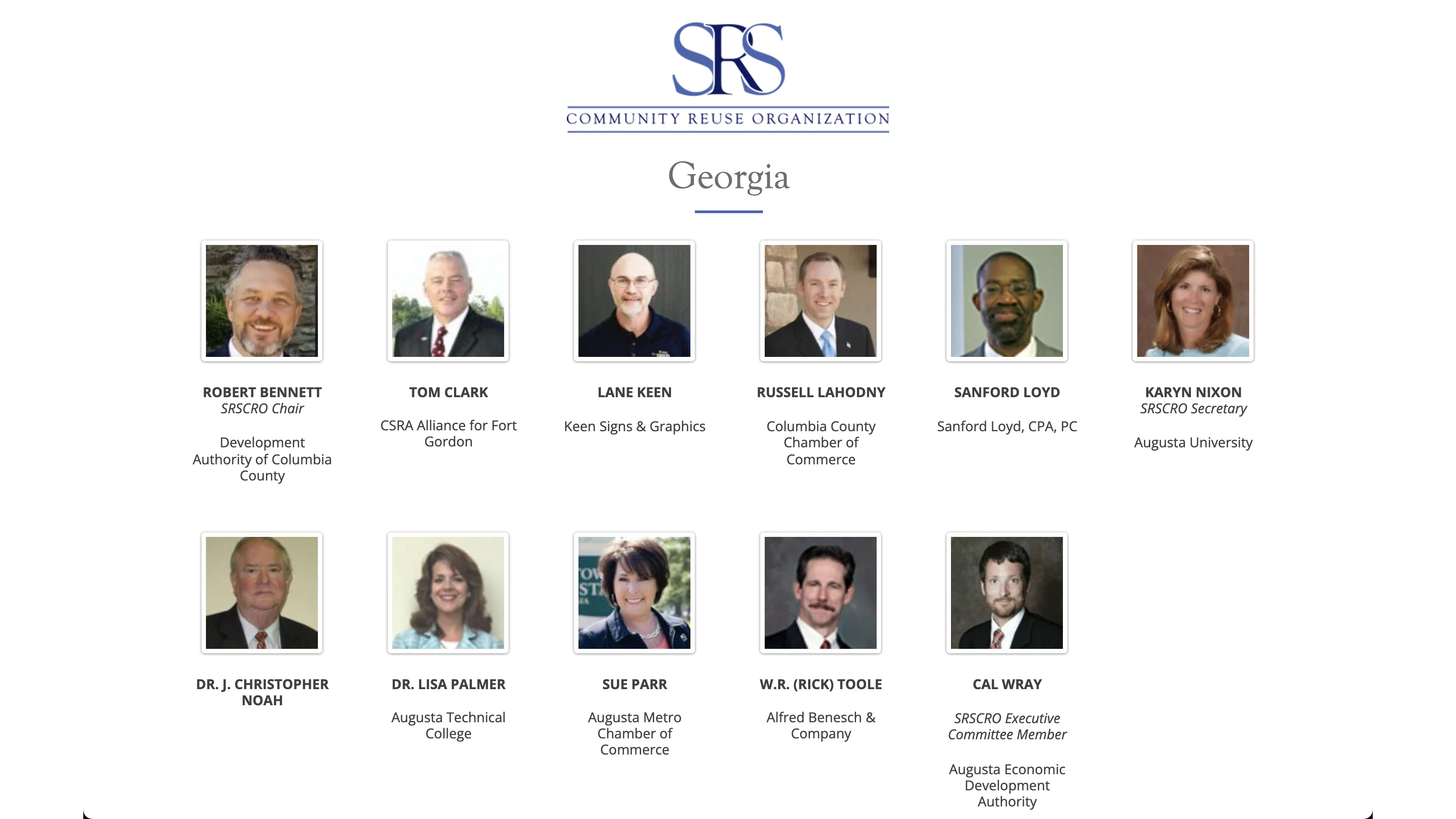 Savannah River Site is an important economic driver for our region, to the tune of $2.2 Billion. That's according to a recently completed economic impact study conducted by the Savannah River Site Community Reuse Organization. But what is the SRSCRO? It is a 2-state organization that provides for both education and advocacy and includes on its board representatives from the Augusta Metro Chamber as well as other regional chambers and county development authorities.
Collaboration is key to ensuring this vital installation in our community continues to be successful. Representing the Georgia side of the river and appointments by the Augusta Metro Chamber include Lane Keen, Keen Signs & Graphics. Lane is a former Augusta Entrepreneur of the Year, serves on the Chamber's Board of Directors and is a strong advocate for the benefits to small business from SRS contractor procurement. Sanford Loyd, CPA also serves as an appointment of the Augusta Metro Chamber and has been a former Chairman of the Chamber's Advocacy Committee and a chamber volunteer for over 15 years.
The Georgia delegation to the Board also includes representatives from the Development Authorities of Augusta and Columbia County, Augusta Technical College, Augusta University, CSRA Alliance for Ft. Gordon, the Columbia County Chamber and two congressional appointments. Together this group ensures a strong voice for new and existing missions and a sustainable future for Savannah River Site.
We invite you to take a quick look at the study produced by the SRSCRO. The Augusta Region would not look the way it does economically without people behind and all about the mission of SRS.