Swiping Right on Augusta's Investment Attraction and Development at Augusta Metro Chamber March MEL
Date posted
February 21, 2019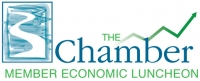 With 17 newcomers moving into the region each day, it's clear a lot is happening in the Augusta Region. With growth comes more growth, and our area is continuing to develop the vital areas of interest to attract quality investment and development to match and promote progress. The Augusta Metro Chamber is pleased to host guests from Augusta Housing & Community Development and Columbia Ventures at the March Member Economic Luncheon. The luncheon, presented by Unisys, will be held on Thursday, March 14, 11:30 am at the Augusta Marriott at the Convention Center.
Fostering opportunity and economic incentive provides support for needed urban redevelopment and more multi-family and mixed-use development in the urban core of Augusta. Join the Chamber as Jake Von Trapp, Partner at Columbia Ventures and Hawthorne Welcher, Director of Augusta Housing & Community Development discuss the backdrop for their decision to invest and the attraction of Augusta-Richmond County.
Columbia Ventures LLC formed in 2013 to focus on residentially anchored mixed-use development in urban locations in the southeastern United States. Co-founder and partner at Columbia Ventures, Jake von Trapp is primarily responsible for development management and project execution.
The mission of the Augusta-Richmond County Housing and Community Development is to create positive change by promoting self-sufficiency through partnership in economic development, quality housing and neighborhood reinvestment. The department strives to enhance the physical environment and improve the quality of life in Augusta and support the diversity of the City's population.
Tickets are $35 for Chamber members and $45 prospective-members. Corporate tables available. Advanced registration required at AugustaMetroChamber.com. Deadline is Friday, March 8. The March Member Economic Luncheon series sponsors include Augusta Magazine, Azalea Investments, James M. Hull College of Business at Augusta University, Savannah River Nuclear Solutions, South State Bank and Unisys. Media sponsors are News 12 NBC 26 and The Augusta Chronicle with technology sponsor SharedSpace Augusta and parking sponsor Ellefson Transportation Group.
The Member Economic Luncheon quarterly events promote and stimulate economic growth through timely and insightful programs on a broad range of topics with emphasis on global economic trends, corporate success, and turnaround.
###