Be an Informed Voter for Public Education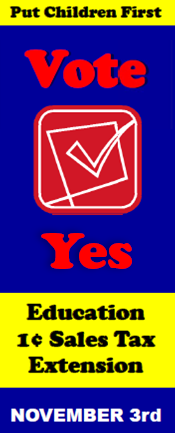 The Augusta Metro Chamber is encouraging voters to support the continuation of the current Augusta-Richmond County penny sales tax dedicated to education. Proceeds from this tax extension will go towards the expansions and renovations of 4 schools including Richmond Academy, 2 new K-5 schools to meet increased student population and significant resources allocated for the technology needs of students.  
Additionally, voters in districts 1, 3, 4, 8 and 10 will be choosing among many candidates for the Richmond County Board of Education. As a service to members, the Chamber has compiled answers from many of the candidates on a variety of issues as part of their platforms. To view the candidate responses, click on the link below.