Georgia Trend 40 Under 40 Announced, Two Local Top 10 in 10 Honorees Make the List
Date posted
October 9, 2020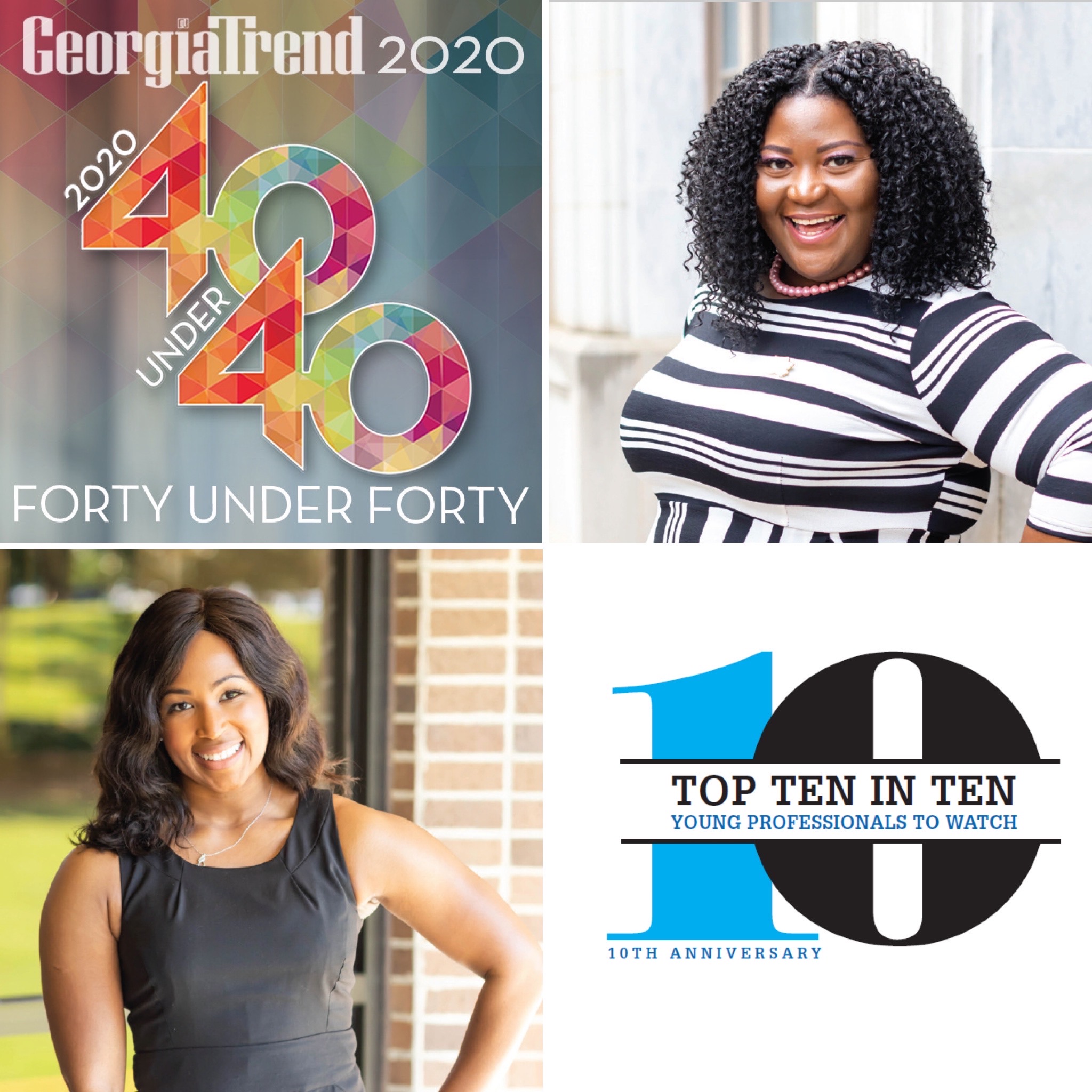 Georgia Trend's 2020 40 Under 40 winners were selected, and the Augusta region is proud to see several local, young leaders on the list. Two honorees from the Augusta Metro Chamber's 2020 Top 10 in 10 Young Professionals to Watch were chosen as the state's best and brightest under the age of 40. The Augusta Metro Chamber offers our sincere congratulations to Shanteka S. Glover, Senior Computer Security Engineer at Savannah River Nuclear Solutions LLC, and Luneta Louis, Quality Special Process Lead for John Deere.
As a young girl, Shanteka Glover was fascinated by computer science and dreamed of one day creating video games. During her freshman year at South Carolina State, her instructors helped her see the big picture, "and I'm so glad they did," she told the magazine. Casting thoughts of a business degree aside, Glover stuck with computer science and started her career in software configuration management. Her community service routinely involves engaging and mentoring students in science, technology, engineering, arts and math (STEAM) fields, and she is a 2018 U.S. Women in Nuclear Region II Leadership Award Winner. She is the current president and one of the founders of Savannah River Site Women in Nuclear.
At John Deere's Augusta facilities, Luneta Louis is the go-to quality expert. She's been with the company for more than nine years, starting as an intern and working her way up through the engineering department. Today, she leads the plant's quality special processes, where she creates innovative solutions to help ensure that John Deere customers receive consistently high-performing products. She was introduced to the industry by the National Society of Black Engineers (NSBE) as a teenager, and now, through volunteering with NSBE and the Society of Women Engineers, Louis creates those moments for the next generation. "Getting exposed to that at such an early age and having those role models, that was truly impactful for me," she said.
As a winner of the Augusta Metro Chamber's Top 10 in 10 Young Professionals to Watch award, all ten recipients receive a submitted nomination for Georgia Trend's Top 40 under 40. Georgia Trend honors the state's best and brightest representing the nonprofit, healthcare and legal sectors, large corporations and startup entrepreneurial ventures. The Chamber is proud of this year's 40 Under 40 selections representing our region and is honored to see Shanteka and Luneta make the list. To see the full list of Georgia Trend's 40 Under 40 for 2020, visit georgiatrend.com.
###