County Leaders Graduate from the Georgia Academy for Economic Development
Date posted
November 25, 2019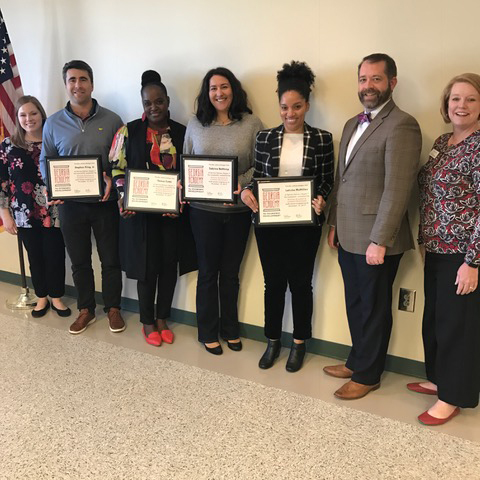 November 19, 2019 - The Board of the Georgia Academy for Economic Development announces graduates from the 2019 Region 7 Multi-Day Training Program. Class participants represented a number of professional and non-professional economic development fields, including elected officials, public servants, business leaders, educators, and social service providers from eleven counties in the Central Savannah River Area of Georgia. The Academy provided each of the graduates an opportunity to gain a unique understanding of the complexities of economic and community development on the local, regional, and state levels.
Augusta-Richmond County graduates included (Pictured L-R): Araina Reaves, Georgia Electric Membership Corporation (Program Facilitator); Stephen King, Georgia Power; Teresa Cobb, Georgia Power; Sabrina Balthrop, Augusta Metro Chamber of Commerce; Latisha McMillan, City of Augusta; with Program Facilitators Matt Forshee, Georgia Power; and Kelly Lane, Georgia Department of Community Affairs
Created in 1993, the Academy assembles a cross section of economic development professionals and resources to provide this training in all twelve service delivery regions in Georgia. The Board of Directors of the Academy represent public and private economic development organizations and agencies from across Georgia. Since its organization, the Academy has provided training for thousands of professional and non-professional economic developers around the state, and since 1998 the Academy has been offered annually in all twelve regions of the state. Georgia EMC and Georgia Power provide facilitators for the program, and the Georgia Department of Community Affairs provides staff support to this important program.