Downtown Revitalization: Female Business Owners' Perspective at March Women in Business - CANCELED!
Date posted
February 26, 2020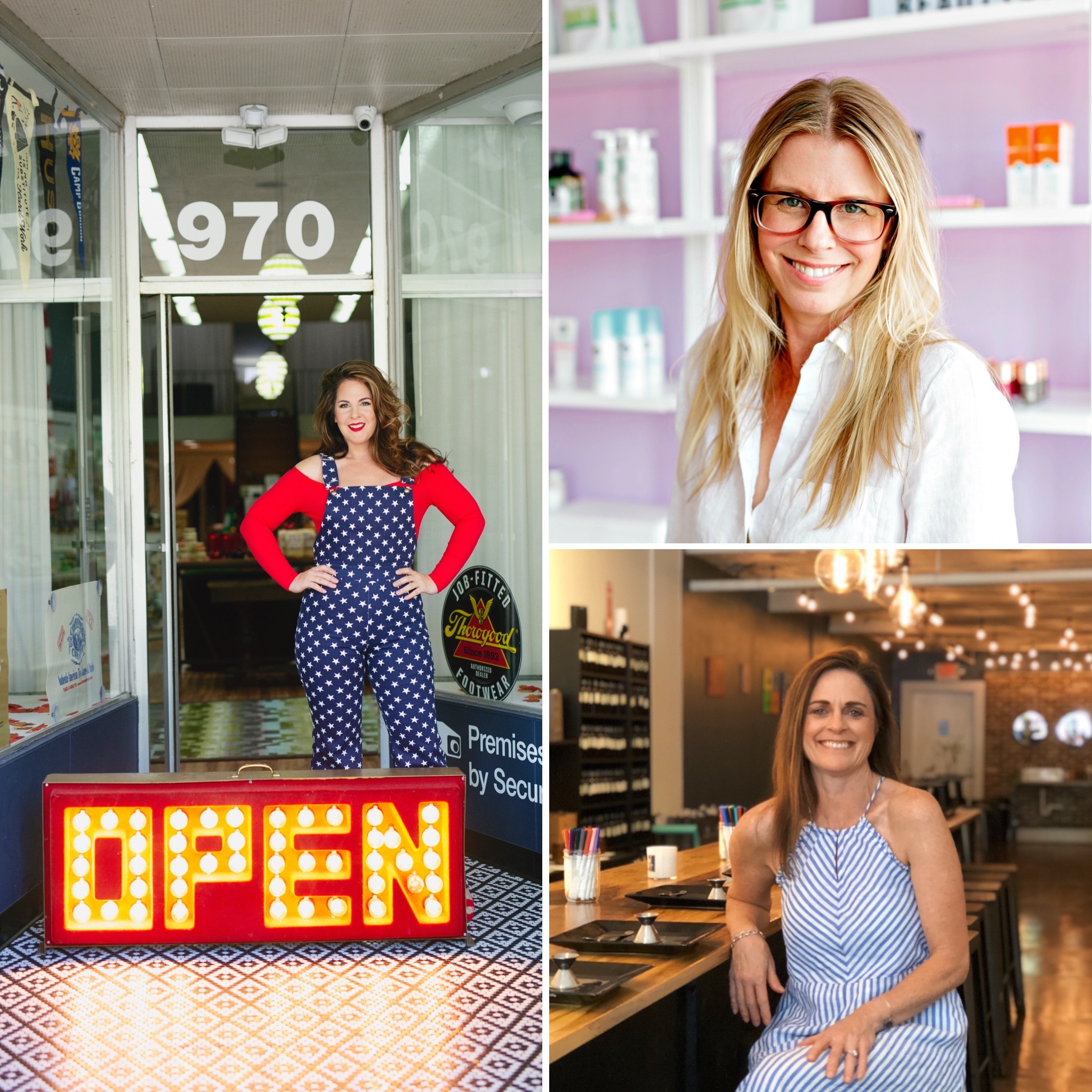 The revitalization of downtown Augusta is on the rise and investment efforts by female entrepreneurs are continuing to grow. Join the Augusta Metro Chamber, and presenting sponsor Hull College of Business, AU, on Tuesday, March 17 for a panel discussion on the revitalization efforts of downtown from the perspective of three female business owners: Amanda Bryan, American Journeyman, Amy Donaldson, Augusta Candle Company and Jennifer Tinsley, FIELD Botanicals.
Owner of American Journeyman, Amanda Bryan, is a seventh-generation military service member and still serves her country today as part of the U.S. Army Reserves. She is a four-time combat veteran with Airborne, Air Assault, and Pathfinder qualifications. Amanda's military service was the inspiration behind American Journeyman. The store is committed to serving the American worker by celebrating and offering goods to consumers that are proudly manufactured in the United States of America.
Amy Donaldson is a native of Ohio and graduated from the University of Cincinnati with a Bachelor of Fine Arts in Broadcasting. She moved to Augusta, Georgia in 1991. Amy joined Mass Media Marketing in 2000, where she is now the Director of Digital Operations. A trip to Columbus, Ohio in December of 2017 lit her passion to open and bring a candle concept she fell in love with to her now hometown of Augusta, Georgia and in May of 2018, the Augusta Candle Company was born and opened.
In 2017, Jennifer Tinsley pivoted her career path to follow her passion to become a full time entrepreneur and created FIELD, an indie bodycare brand. FIELD is entirely self-funded and encompasses both a product line and well as a brick & mortar retail store, also named FIELD, in downtown Augusta, GA. The store showcases FIELD products and 40+ clean indie beauty brands that are vegan and cruelty free. The store also has a space where educational workshops, DIY classes, and community events take place.
Panel moderator Kim Wilder, Attorney at Davis, Chapman & Wilder LLC, is an experienced trial lawyer in Augusta, Georgia who has defended over 1,000 felony and misdemeanor cases in Juvenile, State, and Superior Courts throughout Georgia. As a registered mediator, she has successfully settled a wide variety of contentious civil cases. Kim currently sits on the Board of Directors for the Augusta Metro Chamber.
The March Women in Business luncheon will be held at the Legends Club and begins at 11:30 am. Tickets are $30 for Chamber members, $40 for prospective-members. Advanced registration is required at AugustaMetroChamber.com. Deadline to register is Friday, March 13. For more information, contact Sara Best, Director of Events, at sara.best@augustametrochamber.com or 706.821.1300.
It is the mission of the Women in Business Committee to strengthen the business community of the Augusta region by providing programs that enhance the knowledge, success and leadership goals of working women at all stages of their personal and professional lives.
###