'Fundamentals of Leadership' at Chamber's Third Thursday Business Builder, February 27
Date posted
February 6, 2020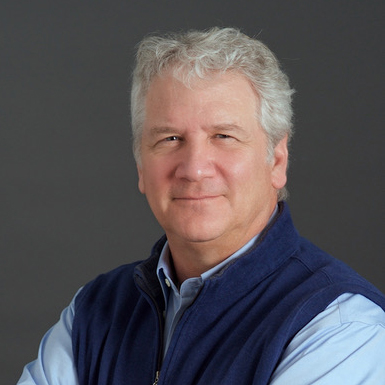 Mastering leadership fundamentals are key to any winning organization from sports teams to military teams to Fortune 500 companies. Leaders do not drift to greatness - it takes deliberate, disciplined action. Join the Augusta Metro Chamber and Loral Mountain Solutions, LLC, with presenter Jeff Foley, on Thursday, February 27 for 'Fundamentals of Leadership.'
Jeff will focus on three key fundamentals that are essential for success in understanding your growth as a leader. He will provide key take-a-ways you can put to use immediately to assist you in developing your leadership skills and effective methods of applying them professionally and personally. In this presentation you will learn: the importance of committing to life-long learning, the value of knowing yourself and an effective method to help you grow as a leader.
Jeffrey W. Foley, Retired Brigadier General, US Army and Founder/President, Loral Mountain Solutions, LLC, is an author, leadership coach, and speaker. A graduate of West Point, Jeff retired after 32 years in the US Army as a Brigadier General leading organizations up to 8000 people. As the founder of Loral Mountain Solutions, he works with business leaders who want to achieve greater results by developing positive, lasting change in behavior for themselves and the people they lead.
He is certified as a Marshall Goldsmith Stakeholder Centered Coach® and a Channel Partner with the Ken Blanchard Companies. He is also a partner with the Wiley Corporation (Five Behaviors of a Cohesive Team, Everything DiSC), and a Certified Master One Page Business Plan Consultant with Jim Horan's One Page Business Plan®. His latest book is BRAVE Business Leadership: Grow Competent, Confident Leaders and Get Great Results, released in the fall of 2019. He also co-authored the Penguin published book Rules and Tools for Leaders (4th Edition) and is a contributing author to the book Servant Leadership in Action (edited by Ken Blanchard and Renee Broadwell, 2018).
The February Third Thursday Business Builder will be held on the fourth Thursday of the month, February 27, 11:30 am, at the Augusta Metro Chamber office (One Tenth St. Suite 120, 30901). Attendance is complimentary for Chamber members, $15 for prospective-members, with lunch provided. Advanced registration is required at AugustaMetroChamber.com. Registration deadline is Monday, February 24. Due to limited space, please limit to one (1) representative from each company.
Third Thursday Business Builder seminar series provides topical intelligence on key issues for businesses. Local industry experts present relevant information on topics important to successful business operations and growth.
###