Georgians First Commission Keynote at June Member Economic Luncheon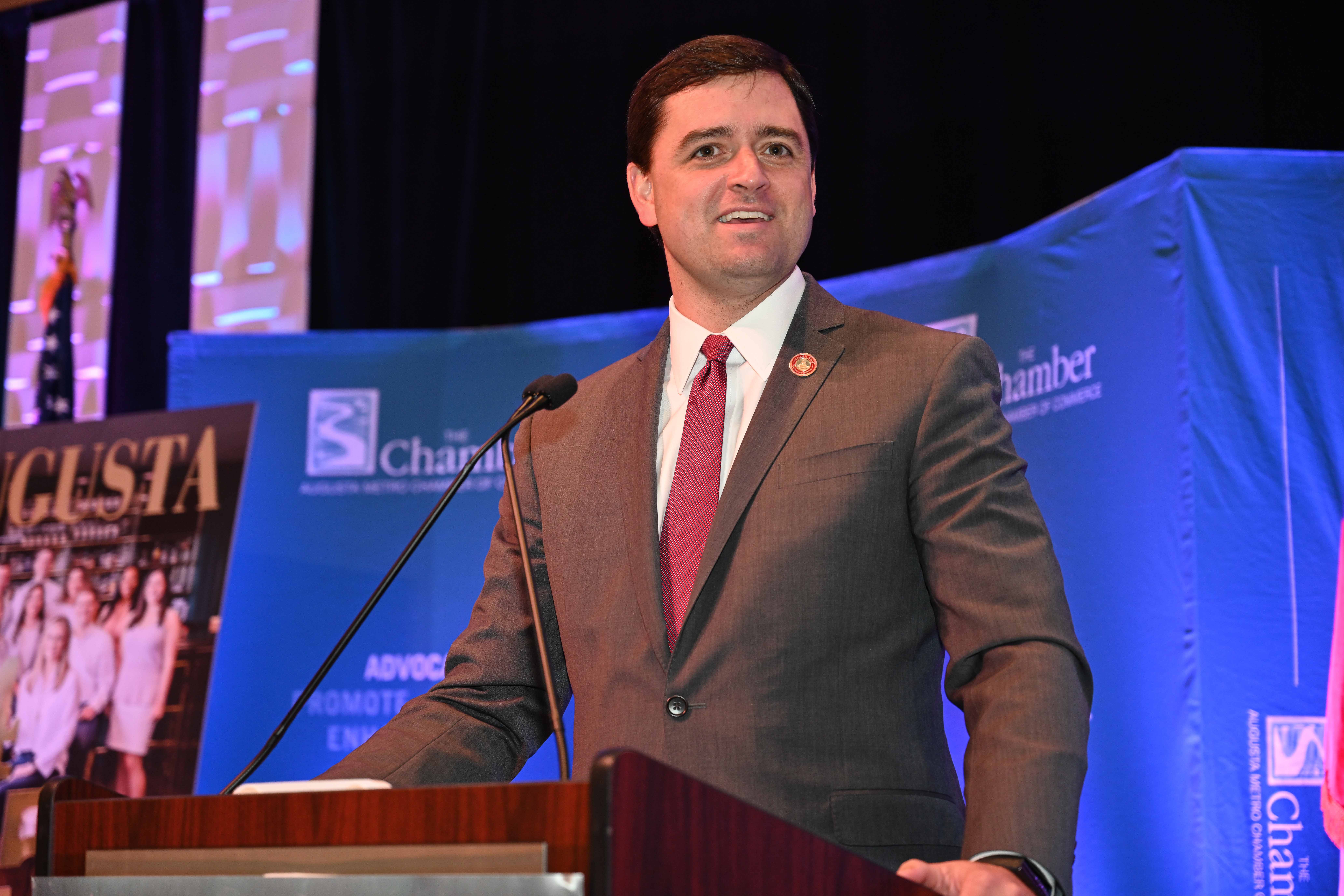 The Augusta Metro Chamber Member Economic Luncheon honoring the 2019 Top 10 in 10 Young Professionals to Watch, sponsored by Augusta Magazine, and featuring keynote Scott Hilton with the Georgians First Commission was held on Thursday, June 20 at the Augusta Marriott.
The luncheon's keynote, presented by Hull College of Business, Augusta University, focused on 'People Ingenuity Meets Business Innovation.' Hilton spoke on innovation in government, and the Georgians First Commission's work furthering small business in Georgia, the backbone of Georgia's economy. Making it their goal to harness the ingenuity of our community to drive entrepreneurialism. The Commission was created by Governor Kemp to identify government red tape, eliminate burdensome regulations, and ultimately make Georgia the best state in the nation for small business. They are working to create an environment where small businesses can hire more Georgians, expand operations in their local communities, and create greater economic opportunity in every part of our state.
Scott Hilton serves as Executive Director for the Georgians First Commission under the Office of the Governor. Prior to this role, Scott spent a career in commercial banking at Bank of America Merrill Lynch and SunTrust Bank, providing small businesses with the valuable capital needed to fund growth. Scott also served as a State Representative in the Georgia General Assembly. During his tenure as representative, Scott was appointed to a leadership role as deputy whip and was recognized as "Legislator of the Year" by numerous organizations, including the Georgia Charter School Association and Council of Municipal Court Judges.
The June Member Economic Luncheon series sponsors include Augusta Magazine, Azalea Investments, James M. Hull College of Business at Augusta University, Savannah River Nuclear Solutions, South State Bank and Unisys. Media sponsors are News 12 NBC 26 and The Augusta Chronicle with technology sponsor SharedSpace Augusta and parking sponsor Ellefson Transportation Group.
The Member Economic Luncheon quarterly events promote and stimulate economic growth through timely and insightful programs on a broad range of topics with emphasis on global economic trends, corporate success, and turnaround.
###