Leadership Augusta Extending Application Deadline for 2021 Class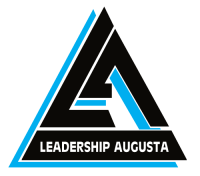 Applications are currently being accepted for the 2021 Leadership Augusta Adult and Youth Class. Each year, Leadership Augusta presents a challenging program that exposes the class to various issues within the city with a goal to groom the community's next great leaders. Leadership Augusta targets individuals with a sincere commitment, motivation and interest to serve in the community; who have demonstrated commitment by past community activities; who are interested in seeking, or intending to seek public office, boards, commissions, or key volunteer leadership roles; who represent all segments of the community; and who have demonstrated leadership qualities or potential for development of those qualities.
Youth Leadership Augusta is a program of Leadership Augusta for juniors attending high school in the CSRA. The program is designed to expose, educate, and motivate potential young leaders and enable them to take an active role in their community. Through involvement in program days that will provide an assortment of experiences, students will begin to develop and establish a leadership style.
To learn more about Leadership Augusta and download an application, please visit leadershipaugustaga.com. Applications must be received before 5:00 pm on Friday, May 1, 2020. Please mail the complete application package to:
Augusta Metro Chamber of Commerce
One 10th Street, Suite 120
Augusta, GA 30901
Leadership Augusta was established in 1980, as an affiliate of the Augusta Metro Chamber of Commerce. Its mission is to inform and inspire existing and emerging leaders of the greater Augusta area to build a stronger community. Further, to enhance the civic participation of emerging leaders within the region. Participants of all ages, professions and educational backgrounds have the opportunity each month to meet, learn and train to be informed leaders in the community.
For further information, contact:
Allison Stanley, Leadership Augusta Adult Class
Cadence Bank
allison.stanley@cadencebank.com
Aliegha Brigham, Leadership Augusta Youth Leadership Class
Augusta, Georgia Government