Making the Introduction at Chamber's Member Town Hall, September 16
Date posted
September 3, 2019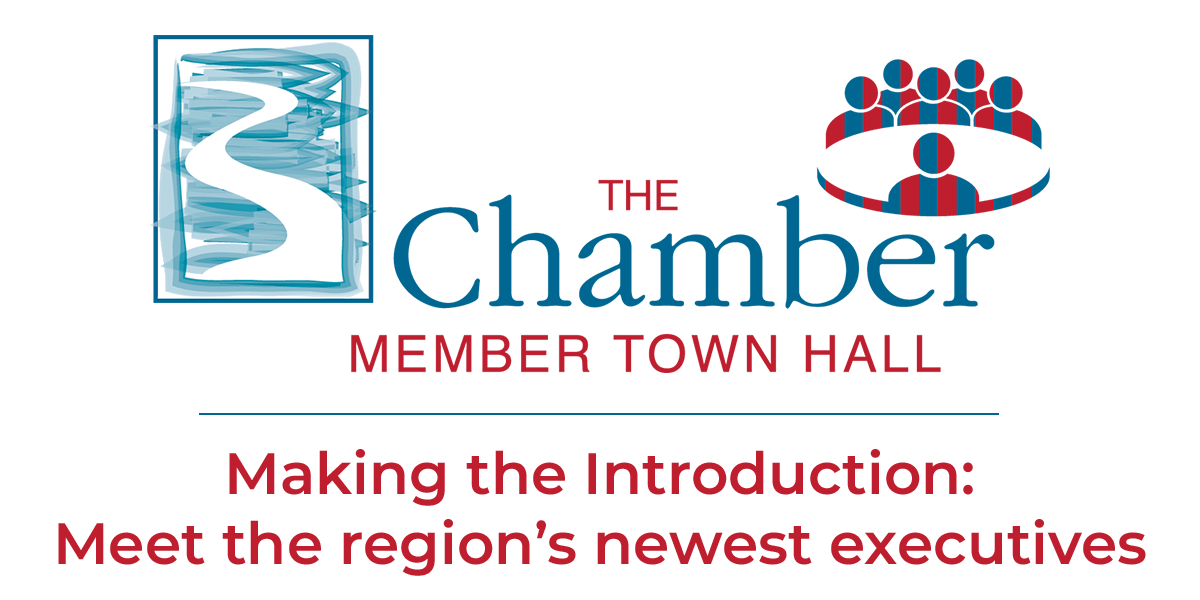 The Augusta Metro Chamber will host a Member Town Hall on Monday, September 16 from 4 to 6:00 pm at the Chamber office. Come meet and converse with our region's newest executives, and let the Chamber make the introduction. The Member Town Hall featured guests include: Katrina Keefer, Executive Vice President for Health Affairs at Augusta University, and CEO for AU Health; Jason Cuevas, VP of Northeast Region, Georgia Power; and Dr. Kenneth Bradshaw, Superintendent of Schools for Richmond County School System.
As CEO for AU Health, Keefer oversees the 478-bed Augusta University Medical Center, the 154-bed Children's Hospital of Georgia, Roosevelt Warm Springs Rehabilitation and Specialty Hospitals, Georgia Correctional Healthcare, Georgia War Veterans Nursing Home and more than 80 outpatient clinics and ambulatory sites. Previously, Keefer served as Senior Vice President and CFO for Baptist Health, an affiliate of the University of Alabama at Birmingham Health System.
In his role as VP of Northeast Region, Cuevas has leadership responsibility for the company's external affairs, operations, sales, customer experience, economic and community development initiatives for nearly 370,000 customers in a 39-county area. In addition, he plays a key role in directing external activities for the state's largest jobs-producing construction project, Plant Vogtle Units 3 & 4. Most recently, Cuevas comes from Columbus, Ga., where he led the company's operations and external affairs initiatives for 130,000 customers across 21 West Georgia counties.
Dr. Kenneth Bradshaw was unanimously voted in as Superintendent of Schools during a called Richmond County Board of Education meeting. Bradshaw was the Chief Operations Officer for Hamilton County Schools in Tennessee and, until his retirement last year, he served as the Deputy Superintendent under Dr. Pringle focusing on school safety and transportation.
The Member Town Hall is complimentary for Chamber members, $25 for prospective-members. To register, visit AugustaMetroChamber.com. For more information, contact Sabrina Balthrop, Director of Events, at Sabrina.Balthrop@augustametrochamber.com or by calling 706.821.1300.
The Member Town Hall series is an opportunity to further the conversation on the important issues and opportunities in our Augusta Region. Each program provides a venue to meet and converse with Chamber leadership and industry leaders, and learn more about Chamber initiatives. Members are encouraged to share feedback and opinions on the state of the business community and Chamber programs.
###