Time for a "Communication Tune-Up" with Dr. Melissa Furman at Women In Business
Date posted
August 31, 2021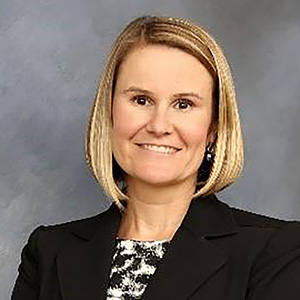 Join the Augusta Metro Chamber and Melissa Furman MS, DBA, Founder and Consultant at Career Potential, LLC on Tuesday, September 21 to learn about how business environments continue to change and become more diverse, all professionals can benefit from a "communication tune-up". This Women In Business session will provide practical recommendations to enhance your communication skills, especially when interacting with people who may communicate differently than you.
Dr. Melissa Furman's passion for guiding individuals with career, professional, and leadership development inspired her to launch Career Potential to help individuals achieve and organizations succeed. As the owner of Career Potential, Dr. Furman provides consulting and training services in addition to delivering highly engaging sessions at state, national and international conferences.
Dr. Furman is a "practicing academic". She utilizes her research and subject-matter expertise related to generational diversity, unconscious bias, career and leadership development, and emotional intelligence to have a positive, practical impact on organizations and individuals alike.
Dr. Furman served as the assistant dean and currently serves as a faculty member at the James M. Hull College of Business at Augusta University in Augusta, Georgia. Dr. Furman has served in a variety of roles at universities such as Emory University, The University of Georgia, GA Tech, UNC-Chapel Hill, and Johns Hopkins University. She obtained her doctorate her Doctorate of Business and Masters of Science in Professional Counseling from Georgia State University and her Bachelor of Arts degree in Psychology from Susquehanna University.
The Women In Business Program is presented by Powell & Associates, Inc. Event begins at 11:30 am at the Enterprise Mill Events Center. Tickets are $25 for Chamber members and $35 for prospective members with lunch included. Advanced registration required at augustametrochamber.com. Registration deadline is Friday, September 17.
It is the mission of the Women in Business Committee to strengthen the business community of the Augusta region by providing programs that enhance the knowledge, success and leadership goals of working women at all stages of their personal and professional lives.
###
Media Contact:
Kathryn Freemon, Communications Coordinator
Augusta Metro Chamber of Commerce