Virtual Match Party to Kick Off Students2Work 2020 Program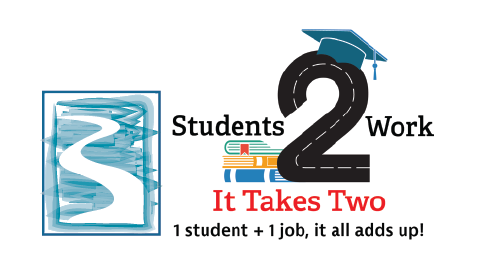 The Augusta Metro Chamber's Business Education Advisory Council will host a Virtual Employer Match Party on Thursday, June 11, 2020 from 3:00 to 5:00PM. The employers hosting a student intern for the Students2Work 2020 Program will participate in virtual training and meet their student intern during the Virtual Match Party.
Approximately 40 students completed the interview process and were matched with local businesses within the metro Augusta area. Internships will begin the week of June 15, 2020, with virtual soft skills training for students, and continue through July 24, 2020. Students2Work will support the Richmond County School System's vision to create a world-class, globally competitive
school system where all students will graduate and are college/career ready. Internships will improve student achievement, develop next-generation leaders, enable students to explore career options, enhance resumes and provide mentors. Participating businesses benefit through enhancing recruitment, developing future workforce, strengthening community awareness of the company's brand and helping students become employable and better citizens.
Students 2 Work, an initiative of the Business Education Advisory Council (BEAC), provides high school students with opportunities to gain valuable hands-on work experience in local businesses within the metro Augusta area. The BEAC, an Augusta Metro Chamber of Commerce committee, pinpoints ways in which the business community can support the Richmond County School District in three key goal areas including higher graduation rates, academic achievement, and local workforce development.
###
Media Contacts:
Sheknita Davis
Associate Vice President for Workforce Development
Augusta Metro Chamber of Commerce
706.821.1302
sheknita.davis@augustametrochamber.com
or
Kathryn Freemon
Communications Coordinator
Augusta Metro Chamber of Commerce