All About the Mission - January 3
Date posted
January 3, 2022
Chamber Hosts Manufacturing Exchange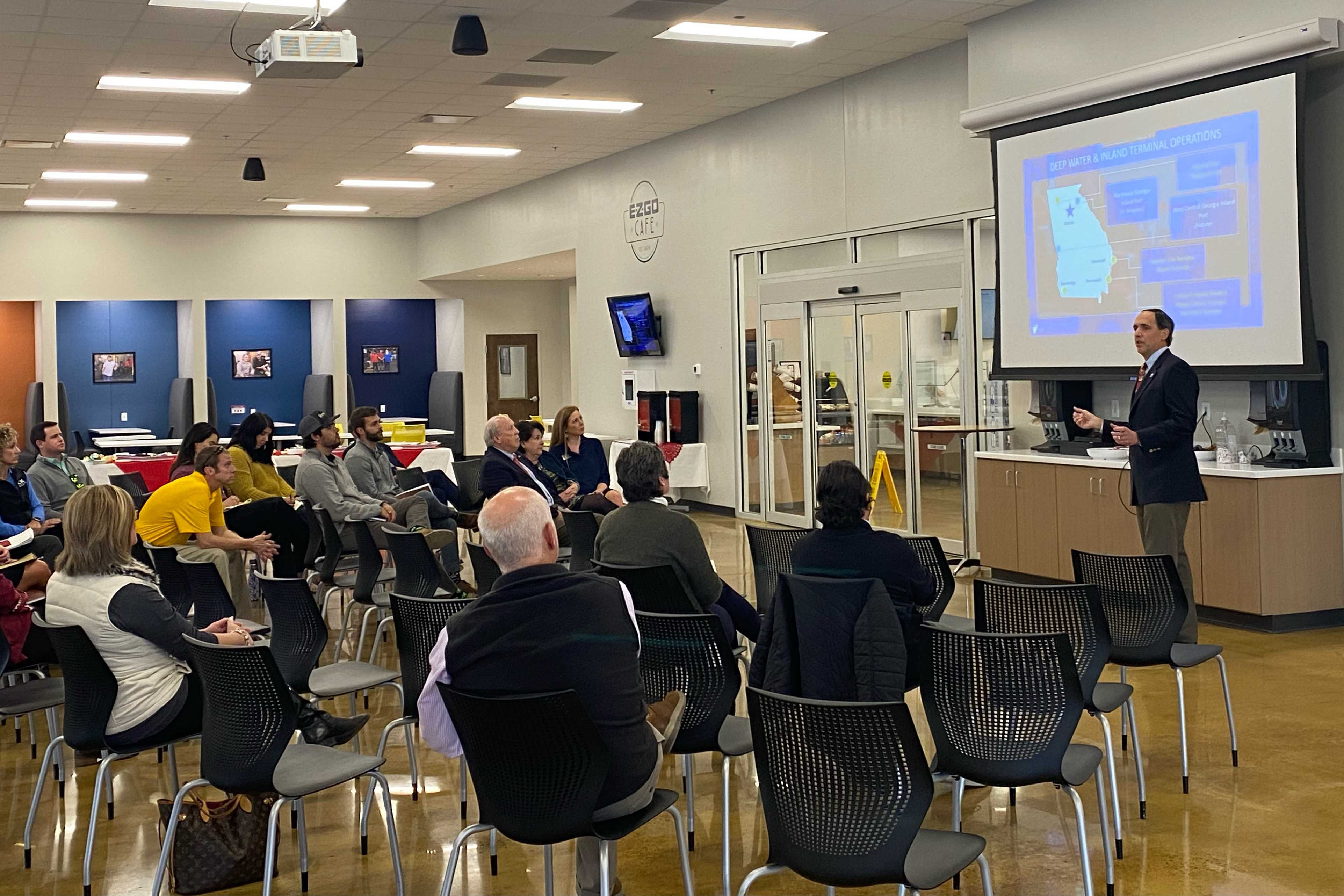 At the beginning of December, US News posted an incredible story about how the Port of Savannah was managing record volumes of shipping containers as the nation's 4th busiest port. With many of the Port's customers here in the Augusta Region feeling supply chain woes, the Chamber took an opportunity to provide our manufacturing members with first hand on-the-ground information along with short and long term predictions on through-put.
The Augusta Metro Chamber, along with the Development Authorities of Augusta, Columbia County and Burke County and the Economic Development Partnership of South Carolina, hosted a Manufacturer's Exchange on Wednesday, December 15 with featured speaker Mr. Jamie McCurry, Chief Administrative Officer, Georgia Ports Authority. who shared an update on the Port of Savannah.
Jamie McCurry currently serves as the Chief Administrative Officer for the Georgia Ports Authority. He started his career working with the Georgia Ports Authority in 1997 as the Manager of Legislative Affairs. After a stint at Brasseler USA, McCurry returned to Georgia Ports Authority in 2007 working in External Affairs and has served in a variety of leadership roles over the past 14 years. McCurry holds a Bachelor of Arts in Business Administration from Furman University and a Master of Science in Transportation Management from the University of Denver.
---
Integration Continues with RCBOE and Talent2Work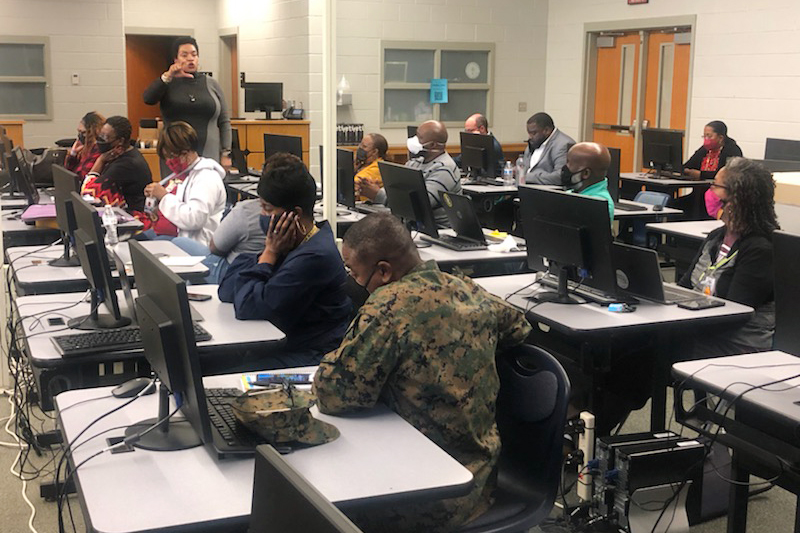 Solving both the short term and long term supply of workers would not be possible without a strong partnership between business and K-12 education. When the Chamber and the Richmond County Board of Education agreed to partner on the expansion of curriculum and career pathing tools and information available for students and teachers through the Talent2Work platform in 2021, it marked a new beginning on bringing the world of work into the classroom.
A key feature of the Chamber's Talent2Work website is the integration provided to all high school students in the Richmond County School District to explore careers as well as online learning modules, especially in career and technical education occupations. Chamber Associate Vice President for Workforce Solutions, Jasmine Sims recently provided a brief update to the Learning Instruction Committee of the Board of Education and provided 35+ CTAE instructors and guidance counselors training on how educators can utilize Talent2Work features for student progress and support the career goals of their students.