60 Students Placed with 20 Companies For 2021 Students2Work Program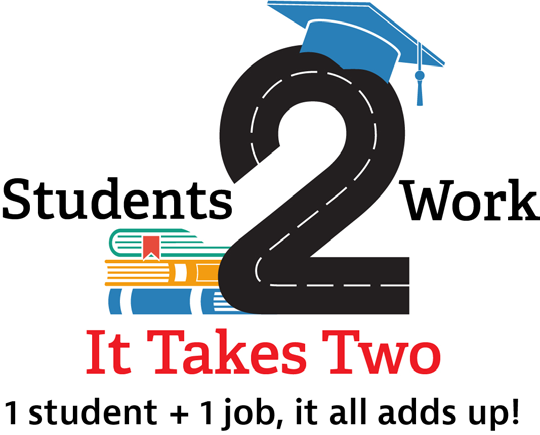 The Augusta Metro Chamber, in partnership with the Richmond County School System, will place 60 high school juniors and seniors into 8-week paid internships beginning June 7th for the 2021 Students2Work program. Students will be placed with 20 employers in the region with many being placed with companies in their field of interest. Participating businesses will be investing over $130,000 in payroll dollars to students, who for many represents their first job.
The Chamber's Business Education Advisory Council Subcommittee for Workplace Learning manages the Students2Work program to ensure students are prepared for their internship and employers are ready to accept students into their businesses. Leading up to the placement of internships, students submit applications, participate with their parents on the requirements of the program and receive a panel interview by members of the council. Students will receive soft skill training the week of June 7th and start their internships at job sites on June 14th.
Students2Work provides high school students with opportunities to gain valuable hands-on work experience in local businesses within the metro Augusta area and supports the Richmond County School System's vision to create a world-class, globally competitive school system where all students will graduate and are college/career ready. Internships will improve student achievement, develop next-generation leaders, enable students to explore career options, enhance resumes and provide mentors. Participating businesses benefit through enhancing recruitment, developing future workforce, strengthening community awareness of the company's brand and helping students become employable and better citizens. Since its inception in 2018, employers participating in the program have invested over $770,000 in youth employment leading to greater workforce opportunity.
Students2Work is an initiative of the Business Education Advisory Council (BEAC). Through the creation of the BEAC, the Augusta Metro Chamber has been able to support workforce development in our region. The BEAC pinpoints ways in which the business community can support the Richmond County School District in three key goal areas including higher graduation rates, academic achievement, and local workforce development.
###
Media Contact:
Kathryn Freemon, Communications Coordinator
Augusta Metro Chamber of Commerce