All About the Mission - February 22
Date posted
February 22, 2022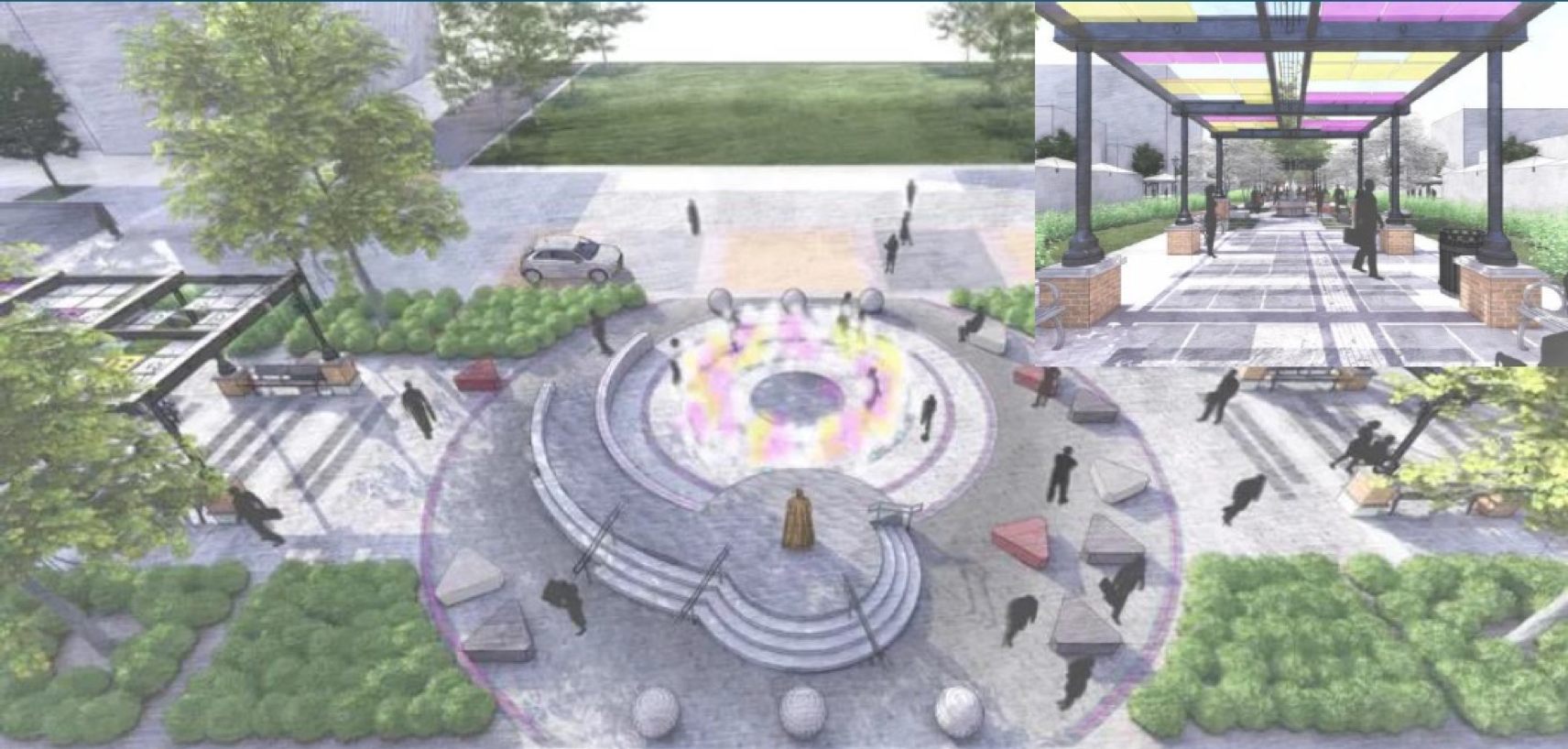 During this past week's Augusta-Richmond County Commission Meeting, the City's Engineering Department revealed some of the latest designs for the Broad Street Corridor. Over the last two years, the Chamber has facilitated meetings for the City with numerous organizations including Destination Augusta, the Downtown Development Authority, the Augusta Sports Council, the Greater Augusta Arts Council and Augusta Tomorrow in providing feedback on key esthetics and features of the designs as they progress.
By bringing these organizations together to provide feedback and suggestions for specifically the 800 block of Broad Street to become the James Brown Linear Park, details of the project including unique music-themed shade structures, infrastructure compatible with festivals and athletic events as well as what visitors are looking for in an immersive experience are now revealing themselves. The hard work of these organizations in ensuring that the project meets not just the needs of vehiculer traffic as a road project but transforms the primary downtown corridor as a destination to live, work and play is paying off!
There is no organization more anxious than the Chamber to see these downtown projects underway by next year. In 2011, the Chamber was the first organization in the region to stand up and take a position on the merits of a penny sales tax to fund local transportation needs. You don't have to look far to see how the impact of TSPLOST I has allowed our region to keep up with growth and invest in the priorities of the local citizenry. Berckman's Road, the Riverwatch Parkway extension, Calhoun Expressway, Peach Orchard Road and many, many other projects over the last 9 years have come to fruition because our 13-county region said "yes" and at a time when it was a very new concept. As we move into the next 10 years of TSPLOST II, let's applaud ourselves for being a model in the state.