All About the Mission - March 1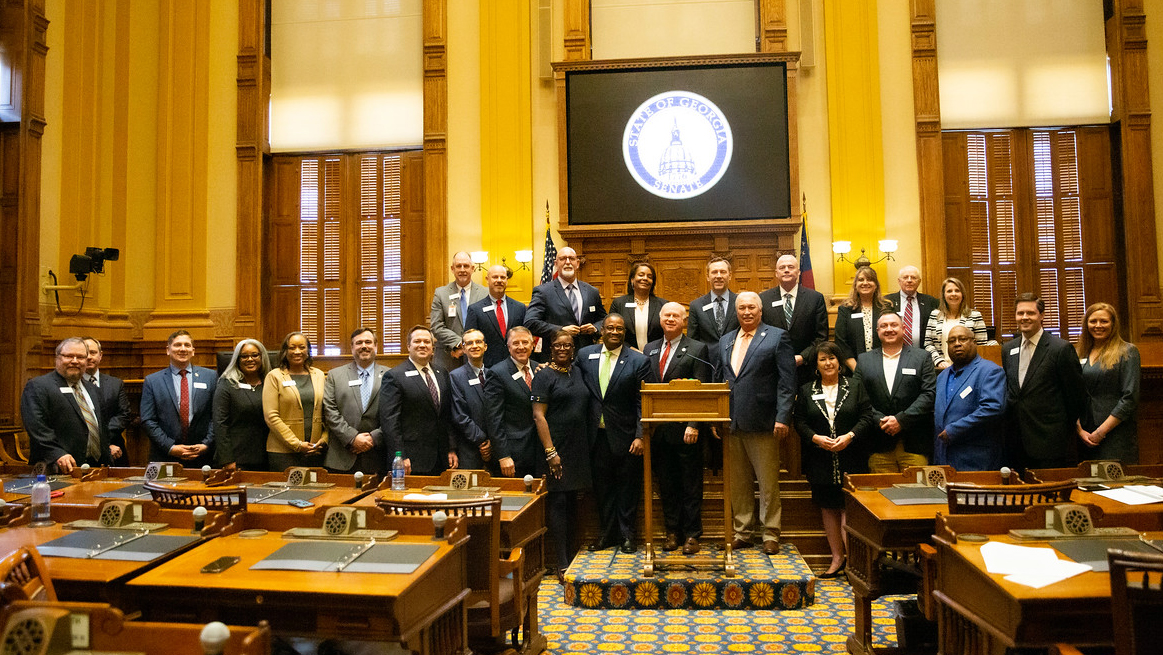 There was no doubt at the capitol last week that Thursday, February 24th, was Greater Augusta Day. With every senator and house member receiving a Masters® hat, it was a memorable day for our region and a delegation of community leaders from the Augusta Metro, Burke County and Columbia County Chambers of Commerce taking the time to advocate for our community. A special finish to this year's trip were final meetings held in the Senate Chambers where the final group photo was taken.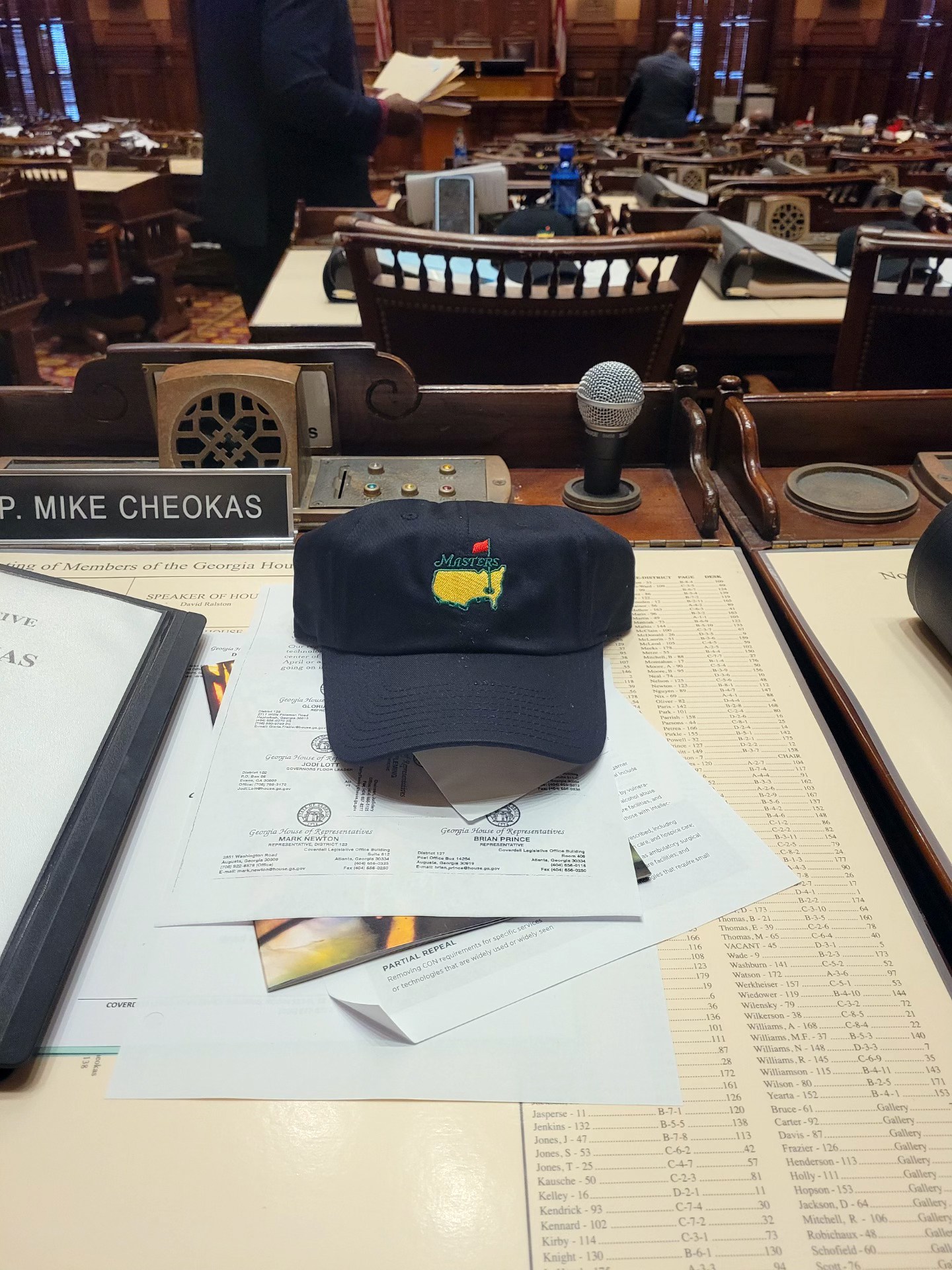 The key to a successful trip to Atlanta is providing an opportunity to learn and interact with a variety of speakers and topics. This year's trip included a political "insider" briefing on the state of Georgia politics from Brian Robinson with Robinson Republic. Brian provided an insightful look at how Georgia will continue to dominate national news through the November elections but stopped short of making any predictions. While he makes being a pollical pundit look easy, there is nothing easy about having the eyes of the nation on Georgia for both its gubernatorial and senate races.
A special feature of this year's trip was a visit by Lee Thomas, Deputy Commissioner with the Georgia Department of Economic Development and Director of the Film Office. While some may think that the pandemic took the wind out of Georgia's sails in the film industry, Deputy Commissioner Thomas shared how Georgia continues to dominate the U.S. for film production and content with the emergence of new networks and stream lined production. She made note of Georgia's workforce development in the film industry as one of its most competitive advantages as well as the proliferation of new studios and content delivery beyond the traditional Hollywood producers.
Our thanks go to members of the Augusta regional delegation of senate and house members for meeting with us during the day. It provided us with an opportunity to thank them for their leadership and chat about the legislation they are working on and considering. In meeting with the Speaker of the House, Representative David Ralston, our delegation was quick to remind him of the pending legislation to exempt military retirement benefits from income tax as an important issue as well as hear more about the Speaker's goals for expanding access to mental health services.
Commissioner Dozier with the Technical College System of Georgia was also on hand to share his efforts in support of a proposed addition to the Augusta Tech campus in the form of a new Advanced Manufacturing and Engineering Training Facility, slated this year for the design phase funding.