All About the Mission - October 18
Date posted
October 18, 2022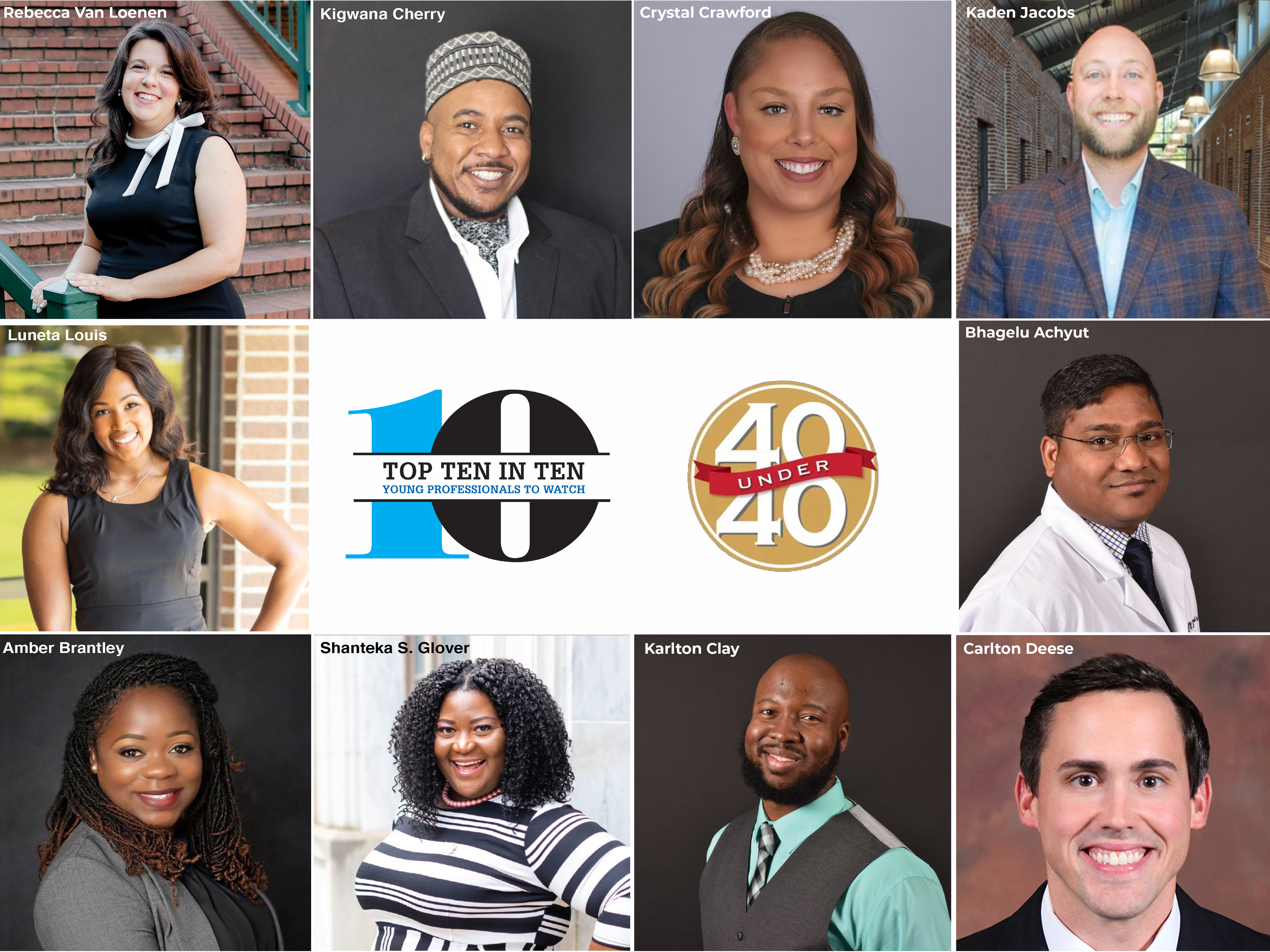 Building the brand and image that Augusta has some of the best talent in the state is a role the Chamber has played for many years through the Top 10 in 10 Young Professionals to Watch which serves as the bench builder for nominations to Georgia Trend's 40 Under 40. We are so delighted that Rebecca Van Loenen of Augusta Locally Grown earned the honor this year and was featured in GT's October issue.
This year marked the 13th year of the Top 10 in 10 program and for each year since its inception (with the exception of the first year) at least one of our nominees has been honored and recognized. The mission of the program which is to bring statewide recognition to our region as one of the top areas for the hottest talent, has brought so many well-deserving professionals a spotlight on the statewide stage and the opportunity to share their accomplishments with their peers across Georgi
Each year, the selection committee charged with narrowing down the candidates to 10 recipients works hard to ensure any of our Top 10 in 10 are worthy of recognition that goes well beyond our community borders. The Augusta Region is fortunate to have so many young professionals representing our business community with the determination and know-how to make a difference for themselves and the communities they represent. Congratulations Becca! We know we have only seen the beginning of bright future ahead of you and wish you much continued success where ever your path takes you!