All About the Mission - October 25
Date posted
October 24, 2022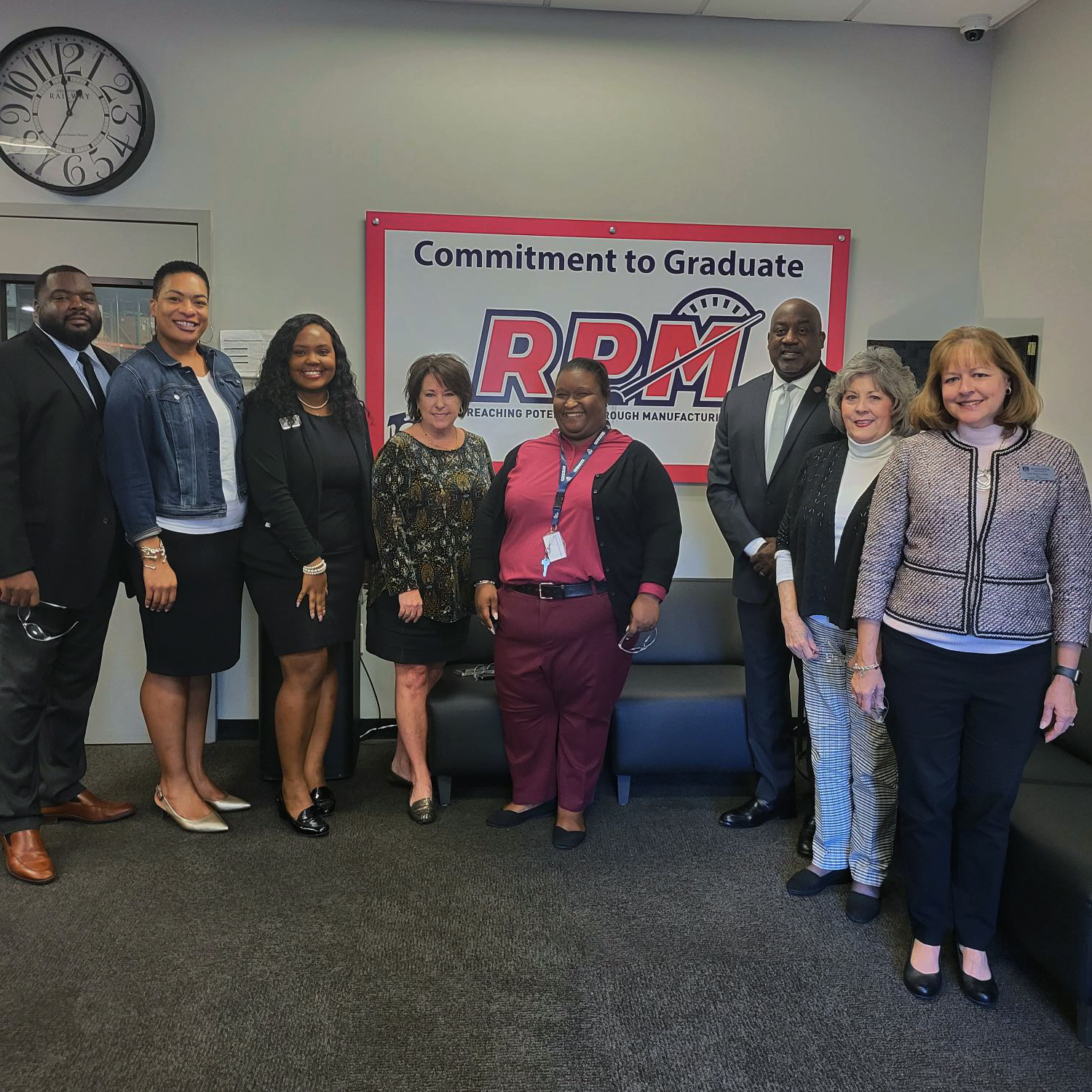 In addition to visiting TSV's Reaching Potential through Manufacturing facility last week, the Chamber's Business Education Advisory Council has adopted its strategic plan for 2023. With the continued success of its flagship Students2Work Program and regional Talent2Work platform, the BEAC continues to innovate new ways its partnership between the Richmond County School System and the regional business community can continue to work together to achieve a future pipeline of work-ready job seekers.
Helping students to explore career paths and the local jobs available in those careers, especially in the skilled trades, has been a focal point of the Talent2Work platform with over 400 high school students registered on the site. The BEAC is now ready to focus on the middle school grades by offering the same career exploration as older students by adding the Talent2Work registration access to their classroom portals. Teachers in the middle school grades will also have access to businesses that will offer a classroom speakers bureau of professionals available for sharing their own career paths and industry testimonials.
In addition to expanding the reach of Talent2Work as a technology tool for in-school youth, the BEAC will also be recruiting businesses to offer 1-5 day summer teacher externships to advance the work-based learning of teaching professionals. Connecting the world of school to the world of work is just as important for instructors as demonstrating that connection for students. If your business would like to make available someone on your team who can promote your industry, we want to hear from you. Additionally, if your company would like to host a teacher next summer for a short-term opportunity to gain valuable insight on how they can bring more business insight into the classroom, please contact Jasmine Sims, AVP for Workforce Solutions at the Chamber at jasmine.sims@augustametrochamber.com. The Chamber's BEAC, led by Dr. Judi Wilson, Dean of the College of Education at Augusta University, is all about the mission this week.