Year-End Tax Planning at Third Thursday Business Builder
Date posted
October 25, 2018
Do's & Don'ts of Year-End Tax Planning at Third Thursday Business Builder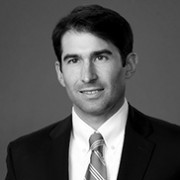 Wrapping up 2018 means it's time to look towards plans for next year. Join the Augusta Metro Chamber and Daniel Metzel, CPA with Cherry Bekaert for the final Third Thursday Business Builder of the year. Metzel will discuss the do's and don'ts of tax planning to ensure your business is positioned for maximum return in 2019. Held on Thursday, November 15 at the Augusta Metro Chamber office, Third Thursday Business Builder begins at 11:30 am with lunch provided.
As a Partner in the Cherry Bekaert Augusta office, Daniel Metzel provides tax planning, compliance and consulting services for closely-held businesses, owner-managed businesses, and high-net-worth individuals.
With more than 10 years of public accounting experience, Metzel has worked with clients in the manufacturing, real estate and construction, hotel, and professional services sectors. He also possesses Big Four accounting firm experience, is a licensed CPA in Georgia and South Carolina, and is a member of the AICPA and the Georgia Society of Certified Public Accountants (GSCPA).
Attendance is complimentary for Chamber members, $15 for prospective-members. Advanced registration is required at AugustaMetroChamber.com. Registration deadline is Monday, November 12. Due to limited space, please limit to one (1) representative from each company. For more information, please contact Sabrina Balthrop, Director of Events, at Sabrina.Balthrop@augustametrochamber.com or 706.821.1300.
Third Thursday Business Builder seminar series provides topical intelligence on key issues for businesses. Local industry experts present relevant information on topics important to successful business operations and growth.
###